You are here
Egypt orders detention of four men over hot air balloon crash
Balloon crash killed South African tourist and injured several others
By Reuters - Jan 06,2018 - Last updated at Jan 06,2018
This file photo taken on November 15, 2007, shows tourist hot air balloons floating during dawn across Egypt's Valley of the Kings, near Luxor (AFP photo)
CAIRO — The public prosecutor in the sounthern Egyptian city of Luxor ordered the detention of four men pending an investigation into a hot air balloon crash that killed a South African tourist and injured several others, state news agency MENA said on Saturday.
State media blamed Friday's crash, near Luxor, on poor weather conditions.
High winds and sandstorms swept the country on Friday, clouding the skies at Cairo's main airport and forcing the closure of a number of Red Sea ports.
MENA did not say if charges had been brought against the four men, who include the pilot. Judicial sources said an initial investigation suggested that negligence could have contributed to the crash.
A South African man died and an Argentinian and two French tourists were being treated in hospital. A number of other tourists were also taken to Luxor International Hospital but released after a few hours.
Luxor, a city surrounded by ancient tombs and other historic sites, is one of the main focuses of Egypt's tourism industry — a key revenue-earner that the government has been trying to revive after years of political turmoil.
Nineteen people, most of them Asian and European tourists, died near Luxor in 2013 when a hot air balloon caught fire and crashed after a mid-air gas explosion.
Related Articles
Jun 11,2015
CAIRO — After a violent campaign directed at security forces, Egyptian militants appear to be zooming in on President Abdel Fattah Al Sisi's
Nov 05,2015
CAIRO — Concerns raised by Britain and the United States that a bomb may have downed a Russian airliner in Egypt have cast a shadow over a o
Jan 04,2014
Egypt said Friday a Japanese archaeological team has discovered the tomb of a leading beer producer from the pharaonic period in the country's famed temple city of Luxor.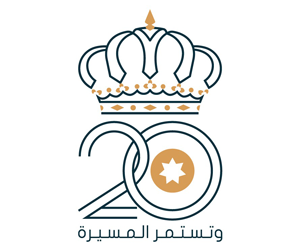 Newsletter
Get top stories and blog posts emailed to you each day.