You are here
Egypt drops case against Mubarak-era steel tycoon — judicial sources
By Reuters - Mar 08,2018 - Last updated at Mar 08,2018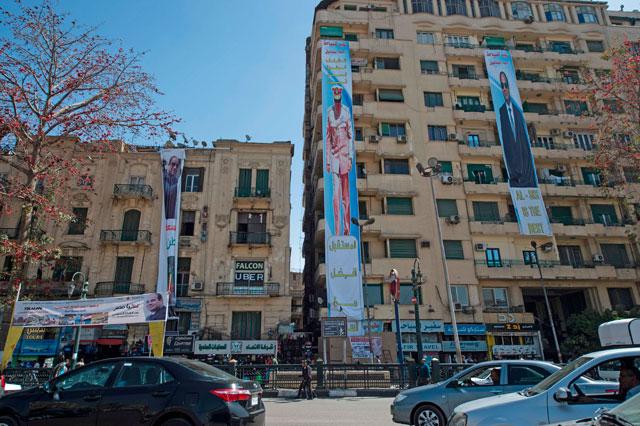 This photo taken on Wednesday shows giant election campaign posters supporting Egyptian President Abdel Fattah Al Sisi in the upcoming presidential election in central Cairo (AFP photo)
CAIRO — An Egyptian court on Thursday dropped a years-long case and lifted a travel ban against steel tycoon Ahmed Ezz, who was sentenced to 37 years in prison in 2013 for profiteering and squandering public funds, judicial sources said.
Ezz paid 1.7 billion Egyptian pounds ($96.8 million) to authorities in a deal reached to settle the case, the sources said. He had already been released on bail in July.
Ezz, the former owner of Ezz Steel Co., was charged after Egypt's 2011 popular uprising with using his position as a leading official in former president Hosni Mubarak's dissolved National Democratic Party to make illegitimate gains of about 5 billion Egyptian pounds.
The sources gave no further details about why the case was dropped.
Ezz is one of many close associates of Mubarak to have faced embezzlement charges, several of whom have also had charges or trials dropped. A court in January quashed the conviction and prison sentence of ex-interior minister Habib Al Adly and ordered a retrial.
Mubarak, a former air force commander, was last year cleared of all charges brought against him after the uprising, including the killing of protesters and corruption.
Senior military officers have dominated Egypt's politics and large chunks of its economy for decades. A year after Mubarak's overthrow in 2011, the Muslim Brotherhood's Mohamed Mursi won a presidential election. President Abdel Fattah Al Sisi, then military commander, led the overthrow of Mursi in 2013 after popular protests, and took office a year later.
Sisi is running for reelection later this month in a vote he is virtually guaranteed to win.
Related Articles
Mar 13,2017
CAIRO —Hosni Mubarak, overthrown as president of Egypt in 2011 and the first leader to go on trial in the wake of the Arab Spring, will walk
Jan 22,2015
An Egyptian court ordered the release of the sons of Egypt's ousted president Hosni Mubarak on Thursday pending retrial in a corruption case, their lawyer said.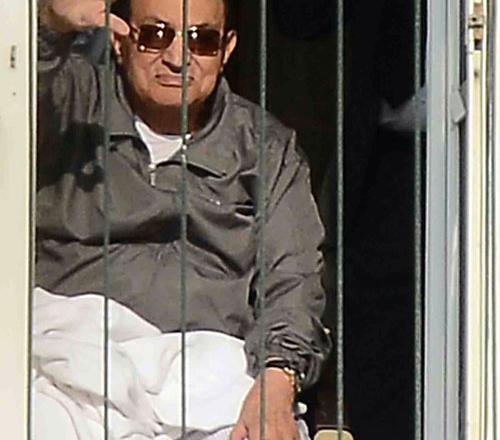 Nov 29,2014
An Egyptian court dismissed Saturday a murder charge against ousted president Hosni Mubarak over the deaths of protesters during a 2011 uprising, sparking celebrations among supporters but fury from opponents of the former strongman.
Newsletter
Get top stories and blog posts emailed to you each day.