You are here
Dozens killed as fighting rages at Yemen's Red Sea strait
By AP - Jan 11,2017 - Last updated at Jan 11,2017
Yemeni pro-government forces take position during clashes against Shiite rebels in Yemen's western Dhubab district, about 30km north of the strategic Bab Al Mandab Strait, on Monday (AFP photo)
SANAA, Yemen — Heavy fighting continued to rage Wednesday near the strategic Red Sea strait of Bab Al Mandab in western Yemen, leaving dozens dead and wounded, security officials said.
Since Monday, fighters aligned with Yemen's internationally recognised President Abed Rabbo Mansour Hadi have been making advances and seizing more territory from Yemen's Houthi rebels, the officials said. Warplanes from the Saudi-led coalition provided air cover for Hadi's forces, they said, speaking on condition of anonymity because they were not authorised to speak to the media.
The battles are part of the so-called Golden Spear operation launched by the coalition and Hadi's government and aimed at uprooting Houthis and allied forces from the western coast, starting from the strait of Bab Al Mandab and extending to the vital Red Sea ports of Mokha and Hodeida. The coalition accuses Houthis of using these ports to receive supplies of arms and ammunition from Iran.
Fadl Hassan, commander of the 4th Military District, told The Associated Press that an advanced phase of the operation would be the liberation of the embattled city of Taez, which is divided between Houthi rebels and pro-Hadi forces.
The war in Yemen is entering its second year after Houthis seized the capital Sanaa and forced Hadi to flee the country. The Saudi-led coalition has waged an extensive air campaign since March 2015 aimed at restoring Hadi's government. The northern region remains under Houthi control.
Related Articles
Jan 22,2017
ADEN — Clashes in Yemen killed at least 66 people in 24 hours, medics and security sources said Sunday, as pro-government forces pushed to o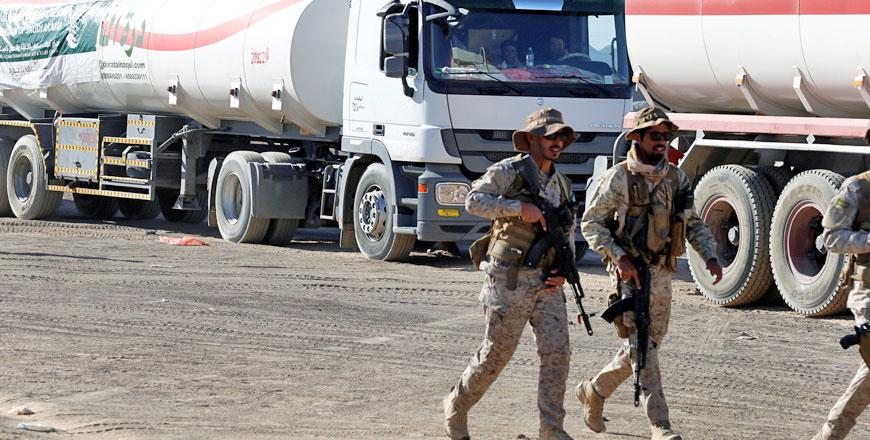 Aug 02,2018
SANAA — Yemen's Houthi rebels announced a two-week pause in Red Sea operations on Wednesday, after attacks against Saudi tankers last week p
Apr 04,2017
DUBAI — Yemeni government forces and their Arab allies are massing north and south of the Houthi-held Red Sea port of Hodeidah despite Unite
Newsletter
Get top stories and blog posts emailed to you each day.