You are here
Daesh prevents Fallujah residents from fleeing
By AP - May 25,2016 - Last updated at May 25,2016
Iraqi pro-government forces gather in Al Shahabi village, east of Fallujah, on Tuesday (AFP photo)
BAGHDAD — The Daesh terror group is preventing people from fleeing Fallujah amid a military operation to recapture the city west of Baghdad, a local Iraqi official and aid groups said on Wednesday.
Thousands of civilians are estimated to remain inside Fallujah, located about 65 kilometres west of Baghdad, which Daesh has held for over two years. On Sunday, government forces launched a large-scale offensive, teaming up with paramilitary troops and backed by aerial support from the US-led coalition.
Nearly 20 families have fled from Fallujah's outskirts, where sporadic clashes have been taking place, since the offensive started, said Shakir Al Issawi, the head of the council in the nearby town of Amiriyat Al Fallujah. Al Issawi said no families managed to flee Wednesday as Daesh militants tightly control the city outlets.
The Norwegian Refugee Council (NRC), an aid group working with refugees and the displaced in Iraq, reported that only 17 families has fled Fallujah since Sunday night and that most had fled from the city's outskirts.
"There is no information for civilians about safe exits," said Becky Bakr Abdullah, an NRC spokeswoman.
"There is also the fear of being killed for attempting to flee," Abdullah said, explaining that multiple families said Daesh is threatening residents with death if they attempt to flee.
The International Organisation for Migration put the number of newly displaced families at 125, about 750 individuals, in the past two days.
Meanwhile on Wednesday, the spokesman for the Popular Mobilisation Forces, an umbrella group made up mostly of Shiite militias, said the forces continued to dislodge Daesh militants from key areas in the town of Garma, east of Fallujah, which is considered the main supply line for the militants.
Karim Al Nouri added that forces had secured three safe corridors for families to flee, but the militants blocked those outlets to prevent them from leaving.
Fallujah was the site of two bloody battles against US forces in 2004. It is part of the so-called "Islamic Caliphate" the militants declared in territories under their control in Iraq and neighboring Syria. Daesh still controls key areas in Iraq, including the second-largest northern city of Mosul.
up
27 users have voted, including you.
Related Articles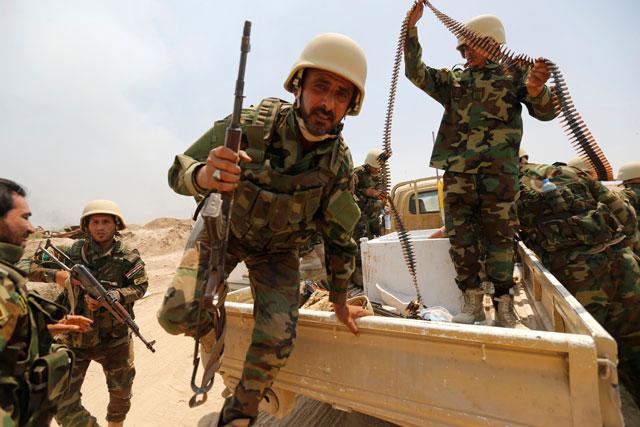 May 23,2016
BAGHDAD — Iraqi government forces fought Daesh militants near Fallujah on Monday and bombarded central districts at the outset of an offensi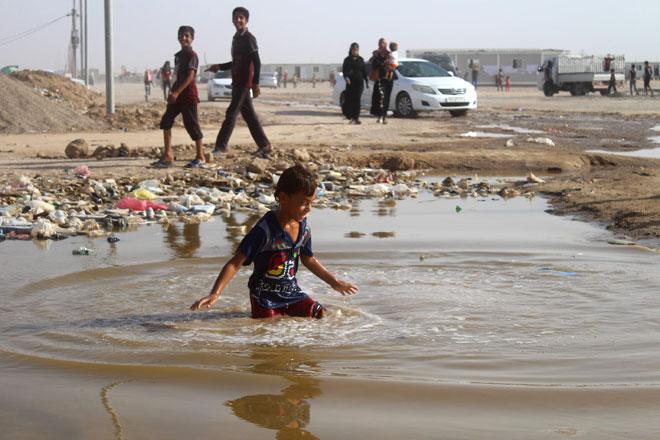 Jun 24,2016
FALLUJAH, Iraq — Iraqi forces closed in on the last neighbourhood of Fallujah still held by the Daesh terror group Thursday while aid groups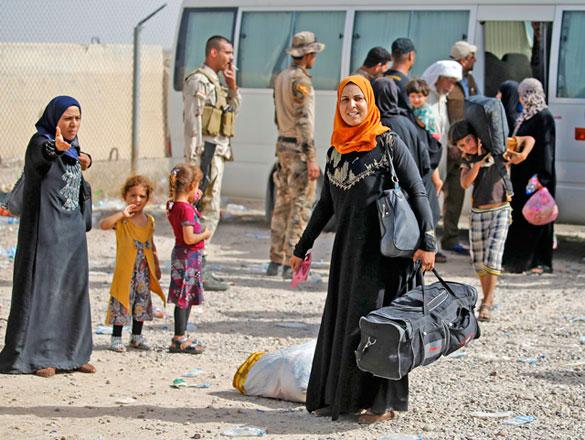 Jun 06,2016
BAGHDAD — The Daesh terror group is shooting and killing civilians who try to flee Fallujah, a city besieged by Iraqi forces, the Norwegian
Newsletter
Get top stories and blog posts emailed to you each day.