You are here
Daesh kills more than 50 people in Syria assault — monitor
By AFP - May 18,2017 - Last updated at May 18,2017
BEIRUT — The Daesh terror group killed more than 50 people in an attack on two government-held villages in central Syria's Hama province on Thursday, a monitor said.
The extremists executed some of those killed in the assault, which comes as Daesh loses territory elsewhere in Syria and in neighbouring Iraq.
The Britain-based Syrian Observatory for Human Rights said the attack on the villages of Aqareb and Al Mabujeh killed at least 15 civilians and 27 pro-government fighters.
It said another 10 bodies were yet to be identified as government fighters or local residents.
Daesh also lost 15 militants in the dawn attack on the two villages in the east of the province, the monitor said.
Observatory Director Rami Abdel Rahman said at least three of the civilians were killed execution style with knives, a man and his two children.
It was unclear if others had also been killed the same way or died in fighting.
Syria's state news agency also reported 52 people had been killed in the Daesh assault, though it described the attack as against Aqareb only.
It said Daesh militants had mutilated the bodies of villagers and looted their homes, and said that 15 of the dead were children.
Fighting spreading
The observatory said Daesh had seized control of Aqareb and part of Al Mabujeh in the attack, which began with heavy shelling on a nearby regime checkpoint.
"Despite the arrival of reinforcements, government forces have been unable to repel the attack so far," Abdel Rahman told AFP.
He said the fighting was continuing and had spread to the outskirts of nearby villages.
Daesh has attacked Al Mabujeh before with devastating effect.
In March 2015, it executed at least 37 civilians in the village, whose population includes Sunni Muslims as well as those from the Ismaili sect and the Alawite community to which President Bashar Assad belongs.
During the same assault the group kidnapped at least 50 civilians, half of them women.
Control of central Hama province is divided between Syria's government, rebel forces and Daesh, which is present mostly in the east of the area.
The attack comes as Daesh faces pressure in the north of the country, where an alliance of Kurdish and Arab fighters is preparing an assault on its bastion Raqqa city.
The extremist group has also lost most of the Iraqi second city of Mosul, which it captured in 2014.
The battle for Raqqa has stirred tensions with neighbouring Turkey, which is fiercely opposed to the more than 320,000 people have been killed in Syria since the conflict began with anti-government demonstrations in 2011.
UN-sponsored talks
The conflict has proved stubbornly resistant to international efforts to find a political solution, but a new round of UN-sponsored talks are underway this week in Geneva.
The UN-sponsored process has been somewhat overshadowed by a parallel track convened in Kazakh capital Astana by regime supporters Russia and Iran along with rebel backer Turkey.
The three nations agreed earlier this month to establish four "de-escalation zones" in Syria, and are now hammering out the details of the plan.
In the meanwhile, Syrian government and opposition delegations in Geneva agreed Thursday to informal discussions on constitutional issues.
A new constitution is one of four separate "baskets" on the agenda at the talks, along with governance, elections and combating "terrorism".
Government lead negotiator Bashar Al Jaafari said none of the topics had yet been discussed, three days into the meeting.
And he played down the plan to discuss constitutional issues.
"The work of these experts will have nothing to do with the constitution... They will not take decisions," he said
Related Articles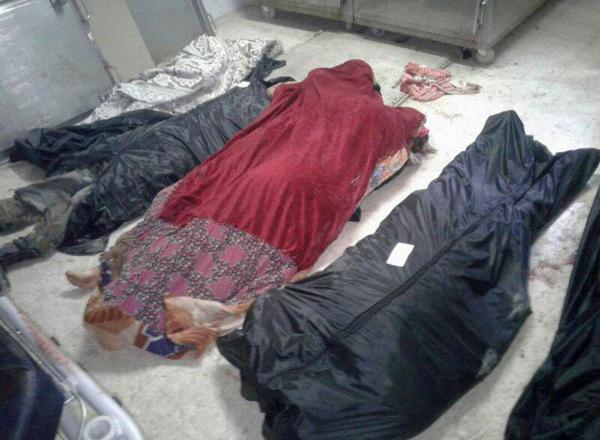 May 19,2017
BEIRUT — The Syrian army has regained full control of two central villages from the Daesh terror group after an attack that killed dozens of
Mar 31,2015
Daesh terror group Tuesday executed at least 37 civilians, including two children, in a raid on a regime-held village in Hama province of central Syria, a monitor said.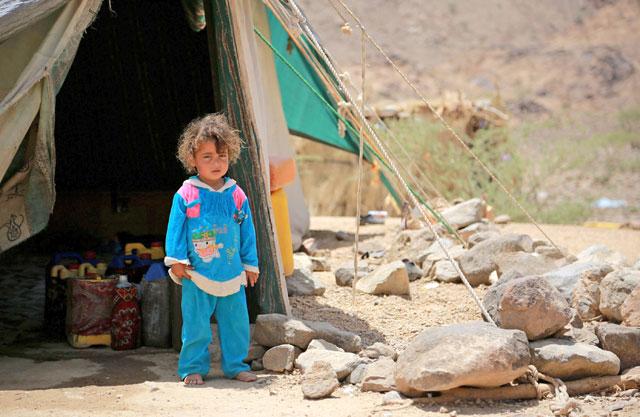 May 11,2016
ADEN — A suicide bomber killed at least eight people and wounded 17, including a senior commander, when he rammed a car laden with explosive
Newsletter
Get top stories and blog posts emailed to you each day.