You are here
Calls for justice one year after Iran's 'Bloody Friday'
By AFP - Oct 01,2023 - Last updated at Oct 01,2023
Campaign groups on Saturday demanded the perpetrators of the killing of dozens of protesters in southeast Iran one year ago be brought to justice, accusing authorities of using force to quell the latest demonstration in the region (AFP photo)
PARIS — Campaign groups on Saturday demanded the perpetrators of the killing of dozens of protesters in southeast Iran one year ago be brought to justice, accusing authorities of using force to quell the latest demonstration in the region.
According to activists, Iranian security forces used live fire to suppress a protest on September 30, 2022 in Zahedan, the main city of south-eastern Sistan-Baluchistan province.
At least 104 people were killed, according to the Norway-based Iran Human Rights NGO, in what is known as Zahedan's "Bloody Friday".
The violence marked the single deadliest day of months-long protests that erupted in Iran last year.
The Zahedan protests were triggered by reports a teenage girl was raped in custody by a police commander in the region and took place in parallel to nationwide demonstrations sparked by the September 16 death in custody of Mahsa Amini, a 22-year-old Iranian Kurd, after her arrest in Tehran for an alleged breach of the country's dress code for women.
Activists have long complained that the minority Baluch population in Sistan-Baluchistan, who adhere to Sunni Islam rather than the Shiism dominant in Iran, suffer from economic and political discrimination and are also disproportionately targeted by capital punishment.
"No official has been held accountable for the unlawful killings of scores of men, women and children from Iran's oppressed Baluchi minority on Sept 30, 2022," Amnesty International said in a statement.
"On the solemn anniversary of 'Bloody Friday', we remember the victims and stand together in the pursuit of justice."
Even as the protest movement dwindled elsewhere in Iran, residents of Zahedan have held regular Friday protests throughout the last 12 months, and despite heavy security held a new protest this Friday, campaigners said.
Security forces used live fire and tear gas against protesters, wounding at least 25 people, including children, according to the Baloch Activists Campaign group.
Iran's top Sunni cleric Molavi Abdolhamid, the Zahedan Friday prayer leader who has been outspoken in his support of the protesters during the past year, had in his sermon issued a new call for justice over "Bloody Friday", telling the faithful to "know your rights".
Footage posted on social media showed chaotic scenes as hospitals filled with patients including children, while people on the streets sought to flee to safety amid a sound of heavy gunfire on the streets.
"This is a horrifying display of indiscriminate violence by the Islamic republic as the state attempts to suppress peaceful demonstrations," said Hadi Ghaemi, executive director of the New York-based Centre for Human Rights in Iran.
"It is imperative for the international community to shine a spotlight on this violence and to hold Iranian officials accountable in international courts, invoking the principle of international jurisdiction," he said.
Related Articles
Nov 13,2022
TEHRAN — A delegation from Iran's supreme leader Ayatollah Ali Khamenei expressed sadness and promised solutions in a visit to a south-easte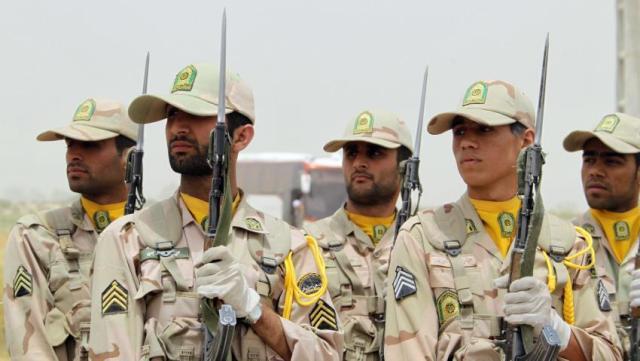 Oct 16,2018
TEHRAN— Fourteen Iranian security personnel, including Revolutionary Guards intelligence officers, were abducted on the volatile south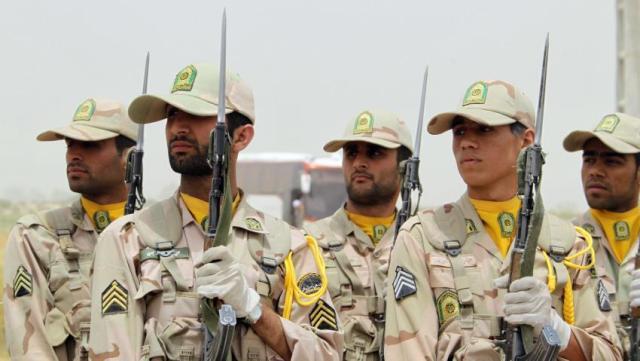 Oct 16,2018
TEHRAN— Fourteen Iranian security personnel, including Revolutionary Guards intelligence officers, were abducted on the volatile south