You are here
Bahrain launches criminal investigation against main opposition group
By Reuters - Feb 17,2015 - Last updated at Feb 17,2015
MANAMA — Bahrain has opened a criminal investigation of the country's main opposition group, the interior ministry said on Tuesday, accusing Al Wefaq group of trying to undermine national security.
Bahrain, a Western-allied kingdom and the base for the US Fifth Fleet, has been gripped by tension since security forces quelled protests by Shiite Muslims in 2011. The Shiites, who form a majority in the country, are demanding reforms and a better share in government.
The interior ministry said on its website that its general directorate of anti-corruption and economic and electronic security had referred Al Wefaq to the public prosecutor after it documented violations that represent "criminal offences" under Bahraini laws.
It said these violations, published on Al Wefaq's Twitter account and on its website, included "incitement to hatred against the ruling system and circulating false news to undermine civil peace and national security".
An Al Wefaq spokesman said the group had no details about the case.
"No one has been contacted or notified about a case against the society," Sayed Taher Al Mousawi, head of Al Wefaq's media department, told Reuters.
A rights activist said the move was motivated by political considerations.
"We do not believe at all that such actions have any basis rather than political grounds," said Nader Al Salatna, acting president of Bahrain Youth Society, a local rights group.
Bahrain has stepped up a crackdown on Al Wefaq after the group and other, smaller opposition parties boycotted elections held in November and organised street protests to show their opposition to the poll.
Last month, Al Wefaq's head, Sheikh Ali Salman, regarded as the country's senior opposition leader, went on trial on charges of promoting the violent overthrow of the political system. The case has riled his followers and heightened unrest in the Sunni-ruled Gulf Arab state.
Earlier this week, an appeals court upheld a six-month prison sentence against Jameel Kadhim, a former parliament member and president of Al Wefaq's consultative council. He was charged with making false allegations that undermined national elections.
Al Wefaq says it is seeking political reforms through peaceful means, including having governments chosen from within an elected parliament. The government says it has implemented wide reforms, including giving parliament powers to oversee government work.
Related Articles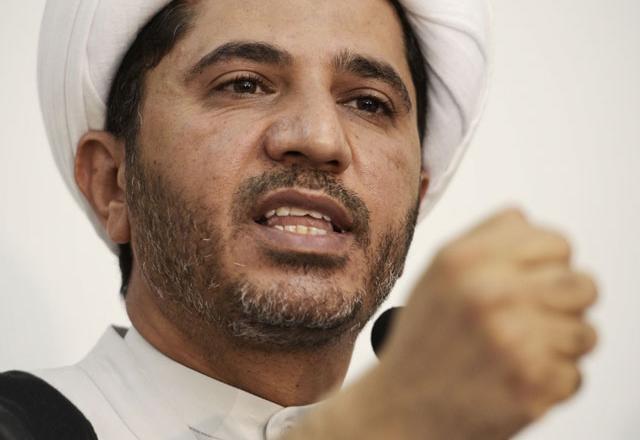 Dec 28,2014
Police in Bahrain arrested the head of the banned Shiite opposition movement Al Wefaq on Sunday after he had been called in for questioning, his party said.
Jul 17,2016
DUBAI, United Arab Emirates — A court in Bahrain ordered the country's main Shiite opposition group to be dissolved on Sunday, deepening a c
Oct 11,2014
Four opposition groups including the largest, Al Wefaq, will boycott a parliamentary election scheduled for November in Bahrain to protest what they described as a vote where the results would be "fully controlled by the ruling authority".
Newsletter
Get top stories and blog posts emailed to you each day.