You are here
Backlash after Beirut street named after accused Hariri assassin
By AFP - Sep 18,2018 - Last updated at Sep 18,2018
A street in the Ghobeiry neighbourhood of southern Beirut named, on Tuesday, after top Hizbollah commander Mustafa Badreddine, who was killed in Syria in 2016 and is the alleged mastermind of the 2005 assassination of Rafiq Hariri, a billionaire Sunni former premier (AFP photo)
BEIRUT — Politics is playing out in a street of the Lebanese capital, with the naming of a road after a Hizbollah commander accused of masterminding the assassination of prime minister Rafiq Hariri.
The backlash comes just days after the Special Tribunal for Lebanon, a UN-backed court investigating the 2005 car bomb that killed Hariri and 22 others, began hearing closing arguments.
The municipality of Ghobeiry, south of Beirut, recently renamed a street leading up to the Rafiq Hariri National Hospital after one of his accused assassins.
Photographs spread across social media this week depicting "the Martyr Mustafa Baddredine Street", in honour of a leading member of the Hizbollah militant movement who was killed fighting in Syria in 2016.
Badreddine is believed to be the alleged mastermind of the blast that killed Hariri and was indicted by the tribunal but never tried.
Reacting to the street name, his son and current Prime Minister Saad Hariri said on Tuesday: "This is civil strife, par excellence, at a time when we're talking about eliminating discord."
Ghobeiry lies in the southern Beirut suburb of Dahiyeh, where support for Hizbollah is strong.
The Ghobeiry municipality says it submitted a request to the interior ministry one year ago to rename the street as is required by law, but that the lack of a response from the ministry within a month indicated tacit approval.
It insists its decision was "legal, normal, and legitimate".
The interior ministry announced on Monday it rejected the municipality honouring "one of the main people accused" of killing Hariri.
It said it would demand the street signs be removed. They were still up on Tuesday, according to an AFP photographer.
Backers of Hizbollah were posting on Twitter in support of the Ghobeiry municipality, with the Arabic hashtag "Badreddine, even your name terrorises them".
Opponents said the move was a "provocation", 13 years after Hariri's assassination.
"This is just throwing salt on the wound," one user said.
Saad Hariri was reappointed prime minister in May for a third term, but has failed so far to assemble a cabinet of ministers.
Despite prosecutors pointing the finger at Hizbollah for his father's killing, Hariri has repeatedly insisted that Lebanon's interest lies in consensus, not conflict.
Hizbollah has denied involvement in Rafiq's assassination and has slammed the Special Tribunal for Lebanon as illegitimate.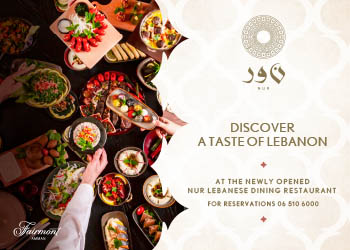 Newsletter
Get top stories and blog posts emailed to you each day.