You are here
Arab Israelis strike in protest at house demolitions
By AFP - Jan 11,2017 - Last updated at Jan 11,2017
The mother of Mohammed Al Salhi, a 32-year-old Palestinian man who was shot dead by Israeli occupation troops, mourns during his funeral at Al Fara refugee camp in the Israeli occupied West Bank on Tuesday (AFP photo)
OCCUPIED JERUSALEM — Arabs across Israel closed businesses and schools on Wednesday in a one-day strike to protest against the demolition of Arab homes built without the required, but hard-to-get, permits.
Arab Israelis complain that discrimination by Israel makes it impossible for them to obtain planning permission to expand their communities.
The result is that many families resort to building homes without permission, leaving them liable to demolition.
On Tuesday, authorities tore down 11 homes in the Arab town of Qalansuwa, in northern Israel.
Mohammad Barakeh, the head of an Arab Israeli umbrella organisation and a former MP, told AFP that strike observance "exceeded expectations".
"There was an excellent response in all Arab villages and towns," he said.
The Joint List, a coalition of predominantly Arab parties, condemned Tuesday's demolitions.
"The act of demolishing 11 houses, whose owners built on their private lands in Qalansuwa, is an unprecedented crime and a declaration of war against the residents of Qalansuwa and against the Arab community in Israel," it said.
The list is the third largest bloc in the Israeli parliament.
Arab Israelis make up some 17.5 per cent of the country's population, and are descended from Palestinians who remained on their land after the creation of Israel in 1948.
Israeli public radio said that the strike was widely observed in Nazareth and Umm Al Fahm, the country's largest Arab cities, and in the mixed-population city of Haifa.
Israeli daily Haaretz said that Qalansuwa Mayor Abed Al Bassat Salameh resigned in the wake of the Tuesday demolitions after years of trying in vain to win official approval for an updated town plan.
Related Articles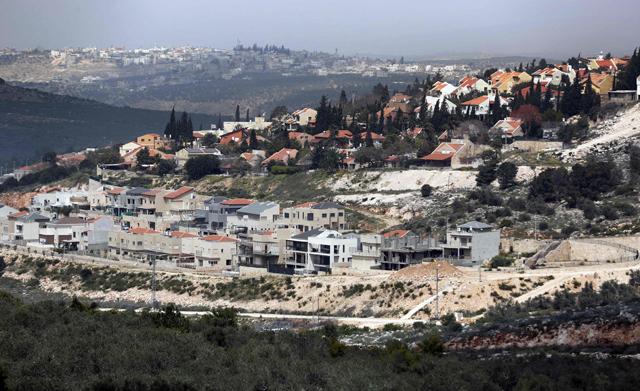 Apr 05,2017
OCCUPIED JERUSALEM — Israel's parliament on Wednesday voted in favour of a controversial law against illegal constructions that detractors s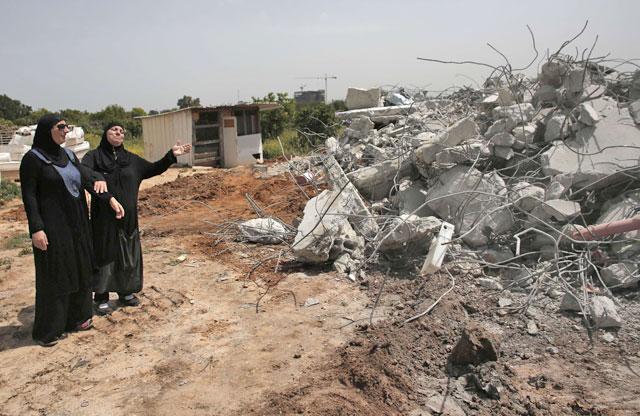 Apr 16,2015
"Where will we go," asks eight-year-old Tiba Qeren, saying goodbye to the family home that, like those of many other Arab Israelis, is condemned to demolition for failing to meet planning rules.
Apr 28,2015
Some 2,000 Arab Israelis demonstrated in Tel Aviv Tuesday against a wave of house demolitions, capping a day in which Arab shops, schools and businesses observed a general strike.
Newsletter
Get top stories and blog posts emailed to you each day.