You are here
Up to 100,000 children at risk in Iraq's Mosul — UNICEF
Around 100,000 girls and boys remain in dangerous conditions in Old City
By AFP - Jun 06,2017 - Last updated at Jun 06,2017
BAGHDAD — Up to 100,000 children are in danger as Iraqi forces battle to retake west Mosul from the Daesh terror group, the United Nations children's agency UNICEF said on Monday.
Nearly eight months into the massive operation to recapture Iraq's second city, security forces have retaken all but a handful of areas in west Mosul from the extremists.
But those areas — on Mosul's Old City and others nearby — are still home to large numbers of civilians in grave danger from the fighting as well as from a lack of food, medicine and clean water.
"An estimated 100,000 girls and boys remain in extremely dangerous conditions in the Old City and other areas of west Mosul. Many are caught in the crossfire, and hospitals and other medical facilities have reportedly come under attack," UNICEF said in a statement.
"As the fighting continues, UNICEF calls on all parties in west Mosul to protect children and keep them out of harm's way at all times, in line with their obligations under humanitarian law," it said.
UNICEF said it has received reports of civilians including children being killed in west Mosul, some of them as they sought to flee.
The Mosul operation has taken a heavy toll on civilians, pushing more than 750,000 to flee their homes and leaving hundreds dead or wounded.
Daesh overran Mosul and swathes of other territory in 2014, but Iraqi forces backed by US-led air strikes have since recaptured much of the areas they lost.
Related Articles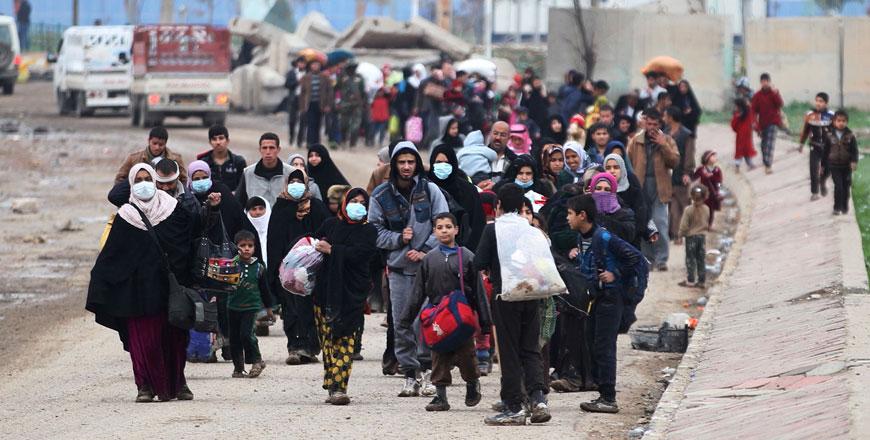 Mar 15,2017
MOSUL — Nearly 100,000 people have poured out of west Mosul in less than three weeks as Iraqi forces fought to retake the area from extremis
Jun 21,2017
MOSUL, Iraq — Iraqi forces said Tuesday they were fighting fierce battles with the Daesh terror group and rescuing escaping civilians as the
Mar 19,2017
MOSUL — Iraqi army helicopters strafed and rocketed the Daesh terror group positions inside Mosul's Old City on Sunday as ground troops foug
Newsletter
Get top stories and blog posts emailed to you each day.