You are here
Youth challenges, opportunities discussed at Jordan agenda conference
By Mina Mohit - Feb 03,2018 - Last updated at Feb 03,2018
DEAD SEA — Shame culture, employment and technology were the main topics of discussion at the panel "Jordanian Youth: Challenges and Opportunities", part of the "Jordan Agenda Conference 2018", organised by the Centre for Strategic Studies (CSS) at the University of Jordan, at the Dead Sea on Friday.
"There's an evident shame culture in Jordan. The youth have adopted a snobbish attitude towards certain jobs and prefer outsiders to come do the work instead of them," said panelist Shahm Al Wir, who is a lawyer and a businessman.
Physician and youth advocate Sami Hourani echoed similar remarks and called for such an attitude to be "completely omitted".
The experts discussed how youth can be educated according to market needs.
"We need to ensure that the youth are studying in the fields that equip them with the appropriate skills that can sustain their careers for the next 20 to 30 years," said President of Karak's Innovation Club HusamTarawneh.
Wir brought forward an example of young people in crypto-currency, whom, he said, "no one took seriously at first but later became millionaires."
"We should believe in the youth, and trust their ideas," Wir told the panel.
This is where technology can come in and fill the gaps, added Hourani.
"Now youth across Jordan have access to all sorts of information with the Internet. They have tools like Google, Facebook, Twitter, LinkedIn at their disposal," Tarawneh remarked.
Moath Abu Dalou, a lawyer and youth activist, sitting in the audience, objected to Tarawneh's remarks, saying: "Kids in Abdoun may know how to use the Internet to their benefit, but a young person in East Amman or in a village in Irbid or Karak will not know how to use the Internet beyond seeing what their friends are doing on Facebook."
He also urged both panellists and participants to think about female youth while discussing youth issues.
"For some reason, when we speak about youth unemployment or youth issues in general, we tend to only focus on young men. The issue of youth should be inclusive to both genders," Abu Dalou insisted.
Conference participant Randa Musharbash agreed with Abu Dalou and called for more female-oriented youth programmes.
"When you empower young girls, and make societal changes through them, they will go on to become mothers, and transfer their knowledge to the future generation. When women are elevated, the whole society is elevated," Musharbash told The Jordan Times.
Several changes were proposed to increase employment opportunities for youth all over Jordan, especially in the inner-cities.
"If we have a vision, we can take them to the different governorates, sit with the youth, listen to their needs and negotiate with them but we must follow through with appropriate action and implementation," said Haifa Najjar, Parliament member and superintendent of the Ahliyyah School for Girls.
CSS Director Musa Shteiwi said that the youth unemployment issue can be solved through the coordination between the public and private sectors.
"We have seen many jobs being created for Syrian refugees when the public and private sectors came together. If we were able to create jobs for the Syrians, why can we not do the same for Jordanians?" said Shteiwi.
In order for youth to rise, Hourani said a strong foundation for their growth and improvement is necessary.
"We have an issue with our transportation facilities; we have an issue with the quality of education and another with the quantity and quality of healthcare, and you cannot go to the next step, improving employability or the wellbeing of young people when you still haven't solved your infrastructural issues," Hourani concluded.
Related Articles
Feb 04,2018
DEAD SEA — The Centre for Strategic Studies (CSS) at the University of Jordan is drafting a report with a list of recommendations from exper
Feb 03,2016
AMMAN – Half of the students at the country's largest university are interested in politics, but 66 per cent of them said they were not affi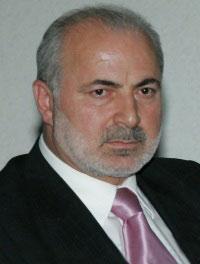 Jan 26,2017
AMMAN — The Centre for Strategic Studies (CSS) at the University of Jordan (UJ) was ranked first among research centres and think tanks in t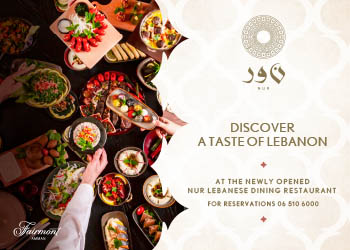 Newsletter
Get top stories and blog posts emailed to you each day.