You are here
Works of renowned Spanish artist on display at Cervantes Institute
By JT - Oct 09,2015 - Last updated at Oct 09,2015
AMMAN — The Spanish embassy and Instituto Cervantes in Amman are hosting a photo exhibition of works by the renowned Spanish photographer, Javier Abella.
Titled "Other Realities: The Alhambra", the exhibition's launch took place on Wednesday at Cervantes Institute, under the patronage of Spanish Ambassador to Jordan, Santiago Cabanas Ansorena.
Twenty-one photos featuring other realities about Alhambra, Spain, are on display at the exhibition, which will run until the November 5, 2015.
The exhibition is based on a book written by Abella under the same title "Other realities: La Alhambra". The book will be available for the exhibition's visitors to review during the display period.
During his stay in Jordan from October 4-18, Abella will take photos of different sites throughout the country, a statement by organisers said.
Abella was born in Madrid in 1971. He is one of the most creative artists in the field of urban photography, according to the statement. He began his career in the field of advertising and in the late 90s he entered the world of artistic photography. He studied photography at Madrid's prestigious School of Photography and Cinema EFTI.
His works have been displayed in contemporary art fairs like Estampa Madrid and Puro Arte in Vigo. Abella has also held solo exhibitions in centres such as the AC Gallery of Contemporary Art.
The statement added that Abella's style developed progressively, leading to a special style of his own that features photographs in negative.
"The real motives derive into beautiful abstractions through an amazing chromatic transformation. 'Other Realities' is the result of this new approach, which combines image and architecture focusing on an intense black colour as a protagonist.
Related Articles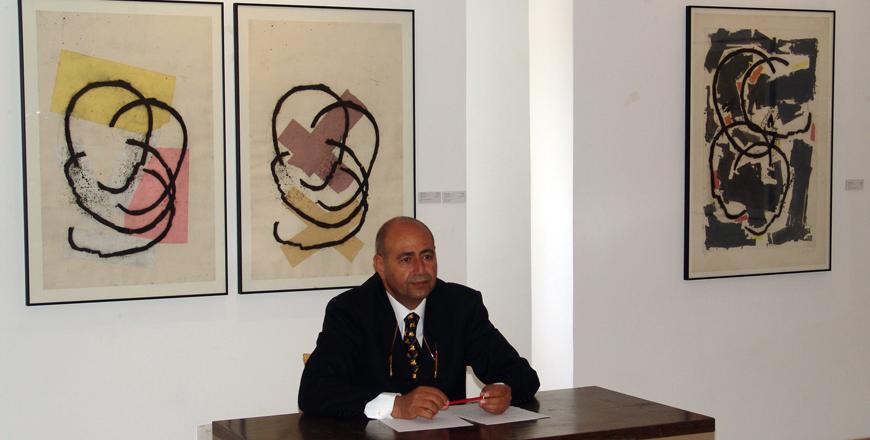 Jun 01,2015
AMMAN — The works of master Spanish artists — from Francisco Goya to Pablo Picasso — will be available for the perusal of the Jordanian publ
Apr 07,2015
Renowned Spanish pianist Pablo Galdo is scheduled to perform a one-hour musical concert at the Royal Cultural Centre in the capital on Wednesday to promote classical music.
May 15,2018
AMMAN — Jordanian audiences are getting a taste of the Arab culture present in Latin America through "Alhambras: Neo-Arabic Architecture in
Newsletter
Get top stories and blog posts emailed to you each day.