You are here
Women leaders in energy share success stories, challenges faced on the way
By Rana Husseini - May 21,2015 - Last updated at May 21,2015
AMMAN — When Ajloun resident Wijdan Rabadi decided to study electrical engineering in the early 1980s, the decision was met with rejection from her community.
"Our relatives and friends told me and my family that women cannot climb an electricity pole… you should not study this major," Rabadi said.
Unfortunately, she added, people in Ajloun, some 74km northwest of Amman, associated "my scientific studying with climbing poles, instead of looking at the bigger picture".
Today Rabadi, who holds a bachelor's and a master's degree in electrical engineering from Yarmouk University and the University of Jordan, is a commissioner and secretary general at the Jordan Energy and Minerals Regulatory Commission.
"It was not easy for me. There were many challenges that I overcame over the years with my determination to make my dreams come true. Nothing comes easy," Rabadi told a women's leadership forum on Energy Sector Capacity Building Activity.
HRH Princess Noor Bint Asem acted as patron of the one-day event, which showcased female leaders in the sector, highlighting social and workplace challenges faced they face in an effort to encourage female participation in energy-related fields.
Muna Hindiyeh, associate professor at the German-Jordanian University, also addressed the forum, saying it is essential to tackle the barriers women face when participating in sustainable energy solutions.
"This involves ensuring equal representation in the decision-making process in relation to energy, as well as ensuring the right to own land, borrow money and make economic decisions," said the professor, who served as assistant secretary general for water quality at the Ministry of Water and Irrigation from 2011 to 2014.
It also entails promoting education and training women on business management and sustainable energy technology and promoting equal power relations within households and communities, Hindiyeh added.
An estimated 250 women and men from NGOs, universities, and the public and private sectors attended the forum, which included panel discussions on women's advancement in the energy sector.
Panellists emphasised the need to highlight the importance of female role models, increase women's networking opportunities, and encourage policies allowing both men and women to reach their full potential in the workplace.
Earlier in the day, US Ambassador Alice G. Wells said women worldwide face many challenges in fulfilling their full potential in the workplace.
"As a result, there are markedly few women in leadership positions across the public and private sectors — particularly in energy," Wells noted.
The ambassador added that Jordan can take pride in the fact that 30 per cent of its engineering graduates are women, while "women's participation in the workforce overall does not exceed 15 per cent, with the energy sector following this same trend."
More women in the workplace means greater diversity of skills and approaches, which leads to further innovation and faster economic growth, Wells said.
This is why the global community "can no longer afford" to limit women's contribution in the workplace, she stressed.
Also addressing the participants on behalf of Energy Minister Ibrahim Saif, Jordan Renewable Energy and Efficiency Fund Director Rasmi Hamzeh said it is important for the government and private companies to encourage more women to join this vital sector.
"I have witnessed firsthand the strong contribution women make to building Jordan's economy and society," Hamzeh said.
The event is part of a four-year USAID-funded project on energy that is dedicating part of its activities to boosting women's involvement in the sector.
The programme is part of a USAID project agreement signed with the government last year to implement a $19 million Energy Sector Capacity Building (ESCB) activity to create future energy security for Jordan.
ESCB Chief of Party Mary Worzala also spoke on Wednesday, stressing that the energy sector needs women.
Worzala said women in Jordan constitute around 50 per cent of university students but account for only 15 per cent of the workforce.
"It is evident that there are blockages and obstacles to women in their careers… we hope our panellists' personal stories will inspire each of us to do what we can do to support women and girls throughout their lives' journey, so that they will achieve their dreams," Worzala added.
USAID ESCB works with the government, the private sector, civil society organisations and donor agencies to cultivate "effective policies and encourage energy efficiency and renewable energies", according to the US agency.
The project is implemented by Deloitte Consulting, LLP, in partnership with Jordanian consulting firm ECO Consult, and the US-based National Association of Regulatory Utility Commissioners, Alliance to Save Energy, Quanta, and Technology Transition Company.
Related Articles
May 11,2015
A four-year USAID-funded project on energy will dedicate part of its activities to boost female involvement in the sector, officials in charge of the initiative said Monday.
Jan 26,2015
Energy service companies and individual consumers want to save money by putting in new lighting, air conditioning, heating and ventilation systems, but often cannot afford them under current lending terms, an energy and finance specialist told a gathering this week.
Oct 13,2016
AMMAN — Private and public institutions, civil society organisations and activists made commitments to empower women in the workplace at the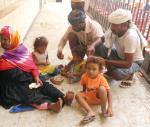 Newsletter
Get top stories and blog posts emailed to you each day.