You are here
WHO support Health Ministry, partners in launching 2019 nationwide non-communicable diseases scan
By JT - Apr 15,2019 - Last updated at Apr 15,2019
AMMAN — The 2019 Jordan survey for Non-Communicable Disease risk factor surveillance (STEPS-wise) was launched on Sunday to support Jordan's efforts to improve Non-Communicable Diseases (NCDs) outcomes.
According to a statement from the World Health Organisation (WHO) Jordan Country Office, the survey also aims also at advancing the Universal Health Coverage (UHC) in Jordan.
" The 2019 Jordan STEPS reflects the commitment of the Ministry of Health and its partners to address the growing incidence NCDs among Jordanians and Syrian refugees," the statement said.
Funded by the USAID and in close collaboration with University of Jordan's Centre for Strategic Studies (CSS), the WHO supports the Ministry of Health in conducting STEPS survey, "a standardized method, applied in more than 100 countries, for collecting, analysing and disseminating data related to NCDs risk factors. "
"A fundamental precondition to design NCD responses lies in the reliable and systematic identification and measurement of NCDs risk factors. The risk factors of today are the diseases of tomorrow", the statement said.
"In line with global trends, NCDs – which include cardiovascular diseases, cancers, chronic respiratory diseases and diabetes – account for 78 per cent of all deaths in Jordan. Among conditions in this category, cardiovascular diseases have been estimated as the leading cause of mortality 37 per cent, followed by cancers 12 per cent, diabetes 6 per cent, and chronic respiratory diseases 3 per cent," according to the statement.
According to WHO, most of these conditions can be prevented by addressing key risk factors, especially tobacco use, unhealthy diets, physical inactivity and alcohol.
The last STEPS survey took place in 2007, the statement said, adding that, by conducting the 2019 STEPS survey, the Ministry of Health will monitoring systematically the NCD risk factors nation-wide for both Jordanians and Syrian refugees, tracking risk factor trends, determining public health priorities and informing the development of preventive health strategies on the basis of evidence and fresh data.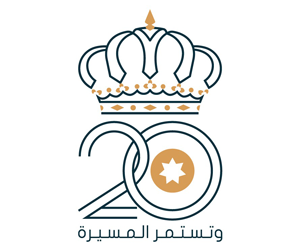 Newsletter
Get top stories and blog posts emailed to you each day.