You are here
Volunteers from across Kingdom share personal experiences
By Victoria Silva Sanchez - Dec 05,2017 - Last updated at Dec 05,2017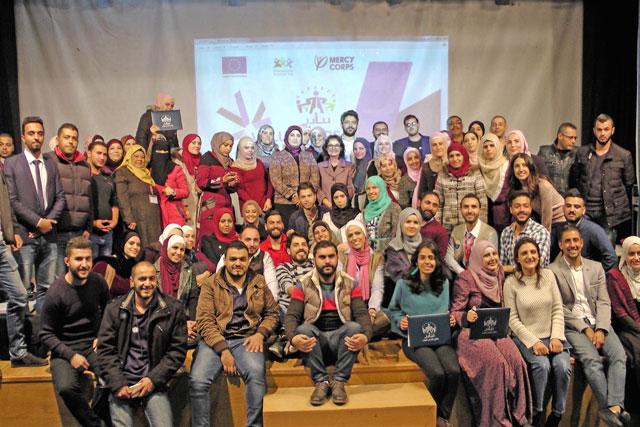 Volunteers from the Peace Pro initiative conducted by Mercy Corps pose for a group photo at the award ceremony in Amman on Tuesday (Photo by Victoria Silva Sánchez)
AMMAN — "Volunteering is not isolated from life, it is part of your contribution to a great circle", said researcher Barik Mhadeen at an event organised by Mercy Corps to celebrate the youth working on the project "Youth Advancement for Peaceful and Productive Tomorrow [Peace Pro]" in Jordan.
Every year on December 5, the United Nations commemorate the work of millions of volunteers across the globe under the motto "Volunteers act first. Here. Everywhere".
Peace Pro is implemented by Mercy Corps in the cities of Maan, Salt and Rusaifa after internal research showed that the youth in those areas are "most at risk", according to Samer Zada, a project coordinator with Mercy Corps.
The project focuses on providing psychosocial support to youth aged between 12 and 19 years old, through different training courses delivered by young volunteer coaches.
"First, we conduct a foundational training where we teach them how factors such as brain chemicals and hormones affect decision making," Zada explained, noting that "this helps them understand the people they are dealing with".
"On the centres, we focus on building trust and team spirit, more than technical skills," he stressed.
The project coordinator stressed the need to work not only with the youth, but also with the families and communities. "If you only focus on the youth, you will not achieve what you are looking for, because they will always go back to a different world every day," Zada told The Jordan Times.
Peace Pro currently counts some 140 volunteers across the three locations, including coaches, coordinators, technical volunteers and mentors, all of them recruited from the local communities.
During the event, speakers shared their personal experiences as volunteers answered the attendees' questions.
"Being a volunteer is a lifestyle, not something that you do on the side or to show off," Mhadeen stressed, adding that "it improves your sense of belonging to a place and makes you feel that you are contributing positively to your environment".
The researcher encouraged young people to volunteer and actively find solutions to the problems in their societies. "There are a lot of things that need to be fixed, but I always think about that as a positive thing because it means that there is room for improvement," he continued.
"Volunteering showed me that what I want in my life is to be a person who spreads hope," said Marwa Al Khawari, a volunteer from Salt.
"Sometimes we do not recognise the many opportunities society gives us, but, when you start volunteering you can create your own opportunities, your own world," she added.
Volunteers were provided with a certificate honouring the work they do in implementing projects at the local level.
"Without them, we would not achieve what we aim to in the communities. They do all the real work in the field," stressed Zada, adding that "we took advantage of this day to gather all of them and recognise their efforts".
Related Articles
Oct 28,2017
AMMAN — "Volunteers are like the bank for change in Jordan.
Apr 15,2018
AMMAN — UNICEF and INJAZ on Sunday launched "The National Initiative for Youth Volunteers", which aims to enhance the country's volunteering
Apr 26,2018
AMMAN — The West Asia-North Africa (WANA) Institute and Friends of Europe on Thursday gathered 15 national experts and policymakers to discu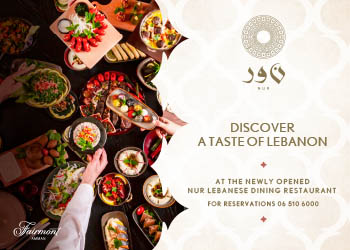 Newsletter
Get top stories and blog posts emailed to you each day.