You are here
Volunteering builds cohesive societies — Crown Prince
By Dana Al Emam - Jul 24,2014 - Last updated at Jul 24,2014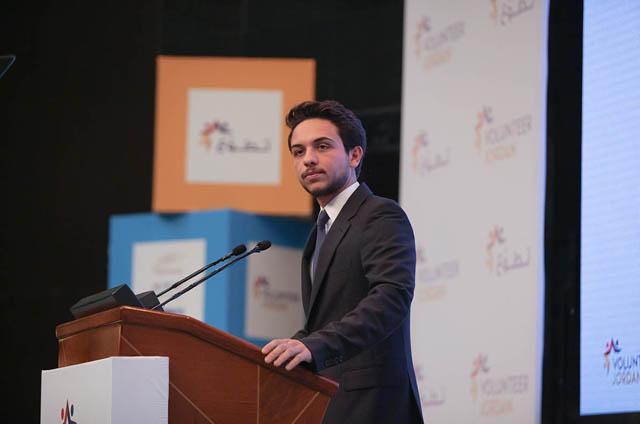 AMMAN — Fifty companies and institutions on Thursday signed a declaration, under which they pledged to boost the culture of volunteerism and include it in their work, at a celebration attended by HRH Crown Prince Hussein.
The declaration of Tatawaa (Volunteer) initiative, launched by the King Abdullah II Fund for Development (KAFD) and INJAZ with the support of the UN Volunteers programme, will be followed by the launch of an electronic platform that coordinates voluntary work in Jordan.
The platform seeks to build a systematic network that links volunteers with volunteering opportunities to achieve sustainable development across the Kingdom, according to the organisers.
In his speech at the ceremony, Crown Prince Hussein said voluntary work not only creates involved citizens, but also builds a cohesive society.
"Volunteering is a cornerstone for unity and solidarity among citizens of all ages," he said, adding that voluntary work eliminates differences among volunteers.
Volunteering develops one's character and encourages volunteers to interact with society, which equips them with communication and planning skills, in addition to the ability to work within a team, which are all traits that the labour market needs.
The Crown Prince reflected on one of his voluntary experiences, recalling his trainer's words that the quality of the voluntary work largely depends on the harmony, mutual trust and understanding among volunteers.
KAFD Chairperson Omar Razzaz said it is not easy for Jordanians to think positively while neighbouring countries are suffering from wars and divisions.
"But we know very well that being crippled by that will neither help us overcome the present nightmare nor help our brothers in need," he told the audience at the ceremony, held at the King Hussein Business Park.
"We all have to work together to steer the helm in the direction we want," Razzaz added, noting that the culture of volunteering is deeply rooted in the Jordanian community, dating back to times when people used to help each other in the harvest.
Volunteering boosts volunteers' sense of belonging to the country-and increases their self- confidence and their feelings of self-worth after they see the results of their work, according to Razzaz.
Citing an international study, he said 83 per cent of surveyed Jordanians said they depend on their family and friends in their time of need, while the worldwide average was 80 per cent.
"However, only 6.5 percent of Jordanians said they have volunteered in the past month, while the international average reached 20 per cent," the KAFD chairman added.
Jordanians do not lack the culture of volunteering, but they need to expand its circle from the level of family and friends to include the entire Kingdom, Razzaz noted.
INJAZ is among several local organisations promoting volunteerism, according to its chairman, Amjad Aryan.
Since its establishment 15 years ago, INJAZ has worked with 22,000 volunteers to reach around 15 million students, Aryan said.
"INJAZ volunteers have given their time and knowledge to benefit students in 200 schools, over 30 universities and colleges, and 45 youth centres across the Kingdom," he added.
"Today we start a new phase with larger and more effective steps towards developing our society and serving our country," he said.
UN Resident and Humanitarian Coordinator Edward Kallon said the UN is implementing a five-year-programme to promote volunteerism in Jordan, Egypt, Morocco, Tunisia and Yemen.
"The volunteering sector in Jordan has flourished significantly in the past few years through technology and social media," he said.
"Across the Kingdom, volunteer organisations and spontaneous volunteer initiatives contribute actively in areas such as health, education, sanitation and livelihood," added Kallon, who is also the UNDP resident representative, said, noting that the efforts of volunteers are "unfortunately" not recognised by the labour market.
The declaration, he noted, will help volunteers find volunteering and job opportunities, and ensure that corporations and organisations give volunteering its rightful place and weight.
Kallon concluded that Jordan's young population can boost the country's economy and sustain its prosperity if given the right opportunities.
Related Articles
Oct 18,2015
AMMAN — In a bid to further spread and institutionalise the culture of volunteerism across the country, the UN Volunteer programme (UNV) on
Jun 15,2016
AMMAN — HRH Crown Prince Hussein on Tuesday joined volunteers in the Charity Clothing Bank, and participated in sorting and packing clothes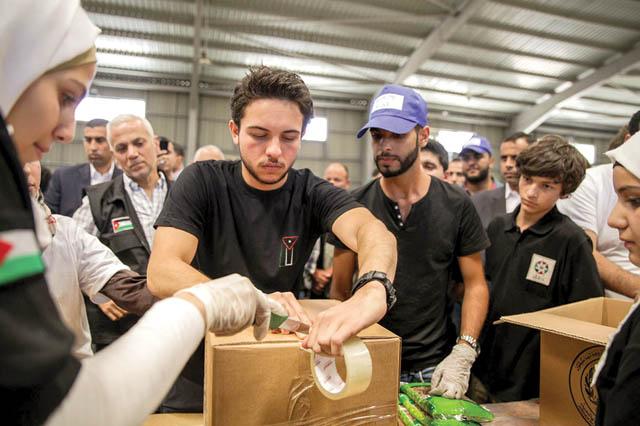 Jul 23,2014
A humanitarian assistance convoy carrying food and medical supplies left for Gaza on Wednesday to alleviate the suffering of the Palestinians as an Israeli offensive on the coastal enclave continued.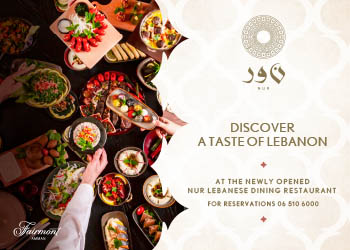 Newsletter
Get top stories and blog posts emailed to you each day.