You are here
Vocational school students save thousands of broken school desks under nationwide initiative
Private sector, individuals help finance project
By Sawsan Tabazah - Mar 06,2018 - Last updated at Mar 06,2018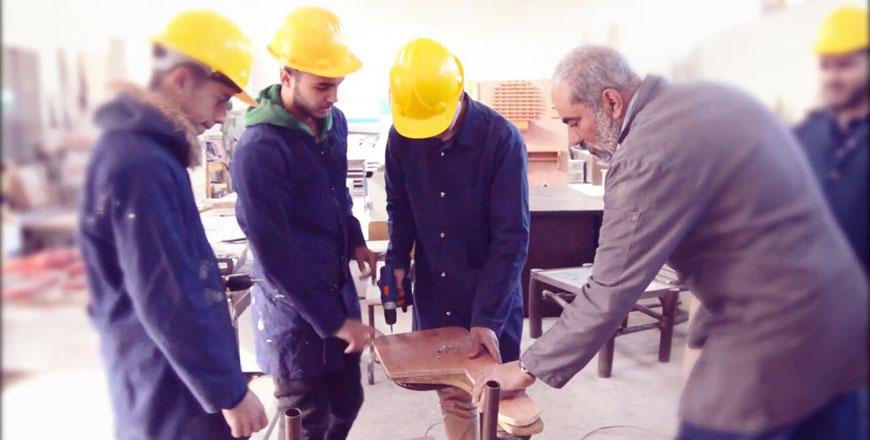 In this undated photo, students and their teacher at a school in Amman fix broken school desks as part of a nationwide initiative (Photo courtesy of Maqaedi Initiative)
AMMAN — Around 600 students from around the Kingdom have fixed 12,000 school desks in two months, as part of an initiative that aims to address the shortage of seats in schools and enhance students' productivity.
Under "Maqaedna" or "our desks" initiative, cooperation between Al Joud for Scientific Care Institute and the Ministry of Education (MoE) is helping students from 40 vocational schools specialising in carpentry to gain practical experience, the initiative's coordinator Arafat Awad told The Jordan Times.
"Each year, schools face difficulty in affording sufficient and convenient desks to their students as the cost of a new desk ranges between JD25 and JD30. We thought that we need to make use of the large amounts of desks that require maintenance to save money and time with the help of vocational education students," Awad said.
Director of Vocational Education and Production Department at MoE Raad Abdullat said that each year, every directorate of education needs around 4,000 new desks so the maintenance project, which can spare up to 700 seats out of the total demand, helps cut the cost.
Since the ministry provides the vocational schools' workshop with tools, equipment and raw materials, the cost of each repaired desk does not exceed JD2 or 3, Awad noted.
As the initiative receives financial support from citizens and the private sector, it has been possible to pay the students and teachers involved one dinar for each repaired desk, he added.
"The initiative taught the students means of entrepreneurship and productivity at an early stage of their lives," Awad said.
'Our Desk' is a successful collaboration between the public sector and the civil society, Abdullat said.
The initiative plans to repair 120,000 desks by the end of 2018, the coordinator noted.
The project has helped the students gain practical experience and develop a sense of social responsibility, said Ahmad Saleh, a teacher at Marka's school for vocational education.
Mohammad Amara, one of the students involved in the initiative, said that he loves his profession as a carpenter, which allows him to produce and create things from scratch, and that he is proud of what he has achieved as a volunteer who has made some difference to peers' school life.
Al Joud Institute is an NGO founded in 2002 and has executed several initiatives such as New Think Theatre and Not Impossible.
Related Articles
Nov 01,2016
AMMAN — A carpentry teacher at Zarqa Comprehensive Secondary School expects that if he and the students engaged in an initiative to fix scho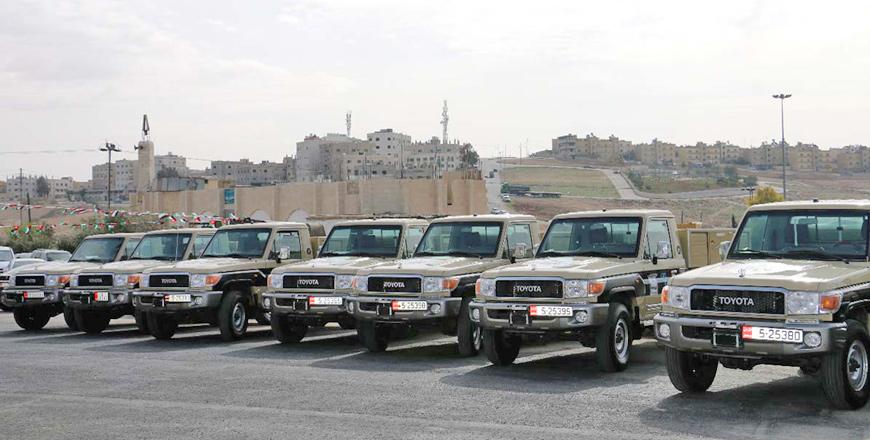 Feb 25,2018
AMMAN — The Ministry of Education on Sunday received 16 mobile units from the German Agency for International Cooperation (GIZ) to carry out
Oct 25,2015
AMMAN — The Education Ministry on Sunday announced the initial schedule for the 2016 General Secondary Education Certificate Examination (Ta
Newsletter
Get top stories and blog posts emailed to you each day.