You are here
Tawjihi changes stir debates, concern over test's prestige
By Renad Aljadid - Mar 22,2018 - Last updated at Mar 22,2018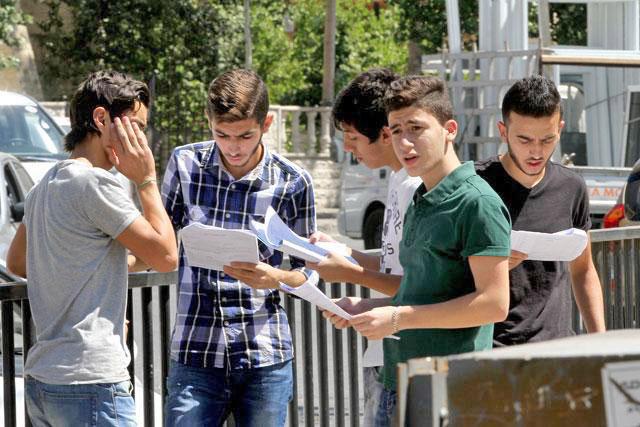 The new plan by the Ministry of Education includes a number of changes, especially for the Tawjihi students (File photo)
AMMAN — Jordanians expressed concern that the Tawjihi is losing its "past prestige" in light of the "facilitations" and decisions recently implemented by the Ministry of Education.
"In our time, the Tawjihi certificate was recognised regionally and people used to obtain jobs with it. It was as good as a bachelor degree," a 1995 Tawjihi graduate recalled, adding "I started studying and preparing for the Tawjihi year, months and weeks before my final year actually started, but I don't think Tawjihi students need to do so anymore."
For his part, Nawaf Ajarmah, Examinations and Tests management director at the Ministry of Education, told the Jordan Times that the "Jordanian Tawjihi is still preserving its image and reputation, and we are never hesitant to make changes if they are in the interest of our students."
"The previous systems were very challenging, and many students used to go abroad just to obtain their high school degrees. So, why not keep the country's young potentials in their own lands," Ajarmeh stated, stressing that "the changes were made after long discussions between educators, deputies, and academicians; and the final accredited plan is in line with the rules and requirements applied internationally."
Prior to those changes, students used to have only four session chances to pass all courses to obtain their Secondary Examination Exam Certificate. In cases where they still failed courses after the four sessions were over, they had to retake the whole curriculum the following year.
"It is unfair to make students repeat all the courses if they online failed some. The new decisions seek to open life-long education opportunities for people and put an end to the frustrations caused among students," Ajarmeh explained.
The new plan also includes a reduction of the number of required courses by allowing both the scientific and literary stream students to choose three out of the four core courses and have them calculated in their final result depending on the academic major they want to pursue.
The National Campaign for Defending Students' Rights (Thabahtoona) recently issued a statement denouncing the new plans, calling for the ministry to freeze its latest decision, describing them as "destructive to the educational system".
"It is nonsense that a graduate from the scientific stream has not taken all the pure sciences courses. Physics is now obligatory for some fields only, so, if students do not opt for them, they will know nothing about Physics," Thabahtoona Campaign Coordinator Fakher Daas said.
"The elective courses system has been implemented before and it was cancelled because it proved to be a complete failure. Out of 100,000 students, only 300 choose to take physics, and many abroad universities then rejected the Jordanian certificate because not all science courses were included," Daas added.
"Even some Jordanian universities at the time had to impose pre-college courses on students majoring in pure sciences because they had not covered all of them at school," he continued.
For Ajarmeh, students should have the freedom to choose the courses they want depending on the specialisation they wish to pursue at university.
"Difficult and stiff systems are not what prepares us for university, but how much we learn and develop as humans and learners. The Tawjihi should test students' critical thinking and understanding, not their memory or fortitude," a university student said.
For a student's parent, "the Tawjihi used to be a nightmare for both students and their families. I believe the new plans will mitigate the fears of this year and encourage students to work their hardest and achieve better results".
Related Articles
Oct 09,2017
AMMAN — The National Campaign for Defending Students' Rights (Thabahtoona) claimed in a statement issued on Sunday that the removal of
Jan 06,2016
AMMAN — Having the General Secondary Education Certificate Examination (Tawjihi) as the only criterion to define students' future make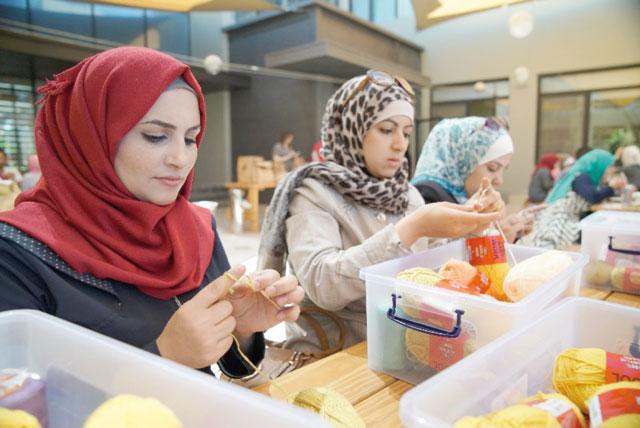 May 27,2018
AMMAN — The National Campaign for Defending Students' Rights (Thabahtoona) on Saturday described the Education Ministry's decisions on the h
Newsletter
Get top stories and blog posts emailed to you each day.