You are here
Student literacy, numeracy rates on the rise — education ministry
By JT - Apr 26,2017 - Last updated at Apr 26,2017
AMMAN — The number of students able to read with comprehension in the second and third grade increased by 15 per cent since 2015, according to a quality control evaluation conducted by the Education Ministry, published on Wednesday.
The evaluation covered students in 734 schools and revealled an increase from 18 per cent in October 2015 to 33 per cent in November 2016 in students' reading abilities, the Jordan News Agency, Petra, reported.
The study showed that students' maths abilities also increased from 13 per cent to 22 per cent in the same period, with significant improvements in basic skills.
The improvement is due to the achievements of the reading and maths initiatives for early school grades implemented by the Education Ministry, with support from USAID and UK aid, the report said, the results of which were showcased at Petra Primary School in the presence of Education Minister Omar Razzaz.
Razzaz said the results of the programme are "revolutionary" in the education sector and are in line with the visions of His Majesty King Abdullah in his seventh discussion paper, which call for a qualitative leap in the education process.
The ministry's will identify weak points in education and students performance, while admitting the challenges facing the education process and creating necessary programmes to face them , the minister said, commending the role of parents in making the initiative a success.
The Education Ministry looks forward to including students in the fourth, fifth and sixth grades in these kinds of initiatives through summer clubs and courses, Razzaz said, stressing his ministry's intention to institutionalise the evaluation test for students in the third and ninth grades to determine students' academic and vocational preferences.
Education Ministry's education directorate, Khawla Abu Hija, said the ministry trained 9,000 academics to teach reading and maths using a modern approach, adding that the ministry is working to encourage the participation of parents and guardians, as well as establishing around 800 libraries where volunteers can read for children.
The ministry conducted around 61,000 field visits through its supervisors and trainers during the initiative in order to provide support to teachers in the classroom, while also training 1,500 headteachers on ways to implement the initiative to raise the number of students benefitting to a quarter of a million students, according to Abu Hija.
Related Articles
Mar 24,2014
Education Minister Mohammad Thneibat on Monday said the ministry will hold an evaluation examination for students of the first three elementary grades to test their writing, reading and maths skills.
Oct 10,2017
AMMAN — Education Minister Omar Razzaz on Tuesday announced "significant improvements" in the performance of early grade students in the sub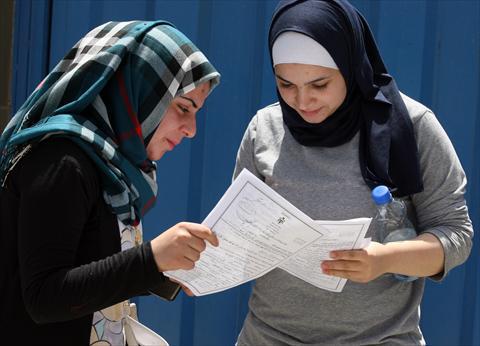 Mar 23,2017
AMMAN —The Education Council, chaired by Education Minister Omar Razzaz on Wednesday decided to maintain the 2017-2018 Tawjihi (General Seco
Newsletter
Get top stories and blog posts emailed to you each day.