You are here
'Strong demand for Jordan's bond issue in New York '
By JT - Nov 03,2015 - Last updated at Nov 03,2015
AMMAN — Demand for the $500 million Eurobonds Jordan issued in New York on Tuesday outstripped supply more than fivefold, the government said.
Finance Minister Umayya Toukan said the 10-year bonds, guaranteed by the Jordanian government, saw "huge" demand from international investors valued at $2.6 billion, exceeding the targeted amount by over fivefold, the Jordan News Agency, Petra, reported.
The bonds will be due in 2026, the finance minister told Petra.
High demand for the bonds, he said, reflects the confidence of international organisations and investors in the Kingdom's economy, adding that it is also a testament to the success of Jordan's economic reforms.
In a statement to Petra, Toukan said the annual interest rate on the bonds is 6.1 per cent, and the bids came from 190 investors from the US and the UK.
The issuance, according to the minister, was managed by JP Morgan and Citigroup.
In June, Jordan issued a total of $1.5 billion in sovereign bonds guaranteed by the US — $1 billion seven-year and $500 million 10-year sovereign bonds that were supported by a 100 per cent guarantee of the repayment of principal and interest by the US.
The $1 billion and $500 million issuances were priced at coupon rates of 2.578 per cent and 3 per cent, respectively.
Part of the proceeds of the bonds will be used to pay off a $750 million bond that will be due at the end of the year, a government official told The Jordan Times in a recent interview.
The US has previously guaranteed Jordan's issuance of sovereign bonds worth $1.25 billion in 2013 and $1 billion in 2014.
Jordan plans bond issuances on international markets to continue in the coming years in both formats: US-guaranteed or non-guaranteed sovereign bonds.
Related Articles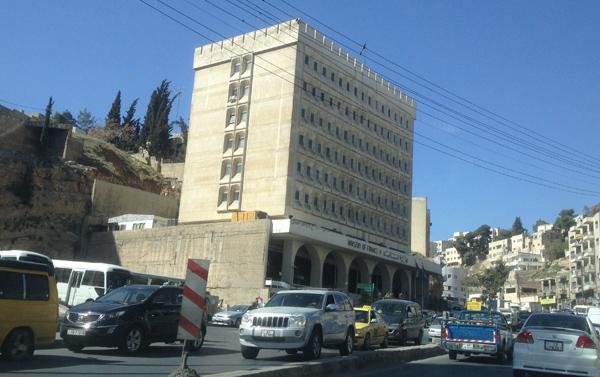 May 12,2015
Jordan is expected to issue a $1.5 billion international bond with a US guarantee next month and another non-guaranteed bond worth $500 million in the last quarter of this year, an informed source told The Jordan Times Tuesday. 
Jun 27,2015
AMMAN — Jordan has issued bonds worth $1.5 billion on the international market, $1 billion of which is for a seven-year term, due in 2022, a
Jun 01,2015
AMMAN – Jordan and the US on Sunday signed a third sovereign loan guarantee agreement that will enable the Kingdom to raise $1.5 billion thi
Newsletter
Get top stories and blog posts emailed to you each day.