You are here
Sources say Iraq trade routes secure, financial claims under review
By Abdul Rahman Bazian - Jan 08,2019 - Last updated at Jan 08,2019
AMMAN — The governments of Jordan and Iraq recently agreed to boost security cooperation to secure the overland shipping route connecting the industrial and commercial hubs of both countries, for trade, and resolve unsettled debts and financial claims before the announced February 2 deadline.
A joint technical committee is scheduled to meet soon, according to Iraqi Ambassador to Jordan Safia Al Suhail, but the Central Bank of Jordan and the Ministry of Finance were both reluctant to comment.
Ministry Spokesperson Anas Qatatshah confirmed to The Jordan Times that the Finance Minister Ezzeddine Kanakrieh is to chair a specialised ministerial committee on the "thorny" topic, but did not disclose further information.
As negotiations continue over old Iraqi debts, unresolved financial trade claims and frozen Iraqi funds, sources say that the exact amounts are pending consensus.
Meanwhile, exporters remain cautiously hopeful that the facilities afforded to Jordanian producers will reflect positively.
According to economist Mazen Marji, much of the effort to restore trade between the two countries depends on the safety and security of the land route.
In a statement to The Jordan Times, Suhail confirmed that security is no longer an imminent problem for land shipping, following the defeat of Daesh in Iraq.
Nonetheless, while both the premiers of Jordan and Iraq said that Daesh as an organisation is over, "the threat of its resurgence still lingers", as put by Iraq's Adel Abdul Mahdi.
The US withdrawal from Syria will also have significant implications on the security situation in Iraq, he added, particularly near the border with Jordan.
The Jordan Armed Forces-Arab Army (JAF) was not immediately available to comment on the matter, but security sources confirm that the border is secure.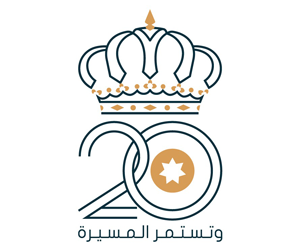 Newsletter
Get top stories and blog posts emailed to you each day.