You are here
Sehhatuna.com aims to raise awareness on health issues
Website targets more than 300 million Arab users
By JT - Aug 12,2017 - Last updated at Aug 12,2017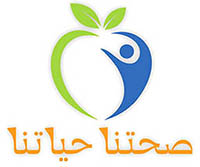 AMMAN – A new Jordanian start-up aims to raise awareness on health issues and promote a healthy lifestyle among Arab audiences.
The website, www.sehhatuna.com, aims to reach the widest segment of an online population of more than 300 million Arab users across the world.
Sehhatuna.com, operated by media experts specialised in health-related issues in cooperation with specialists in the health arena, aims to the widest audience possible through the utilisation of the latest communication techniques and social media platforms.
It aims to serve the enrichment of Arabic content online by providing information of interest to families and to serve as a conduit between the medical sector and the public.
Sehhatuna will also seek partnerships with organizations and practitioners in the health field and related arenas.
Related Articles
Jan 05,2015
Her Majesty Queen Rania on Monday said it is crucial to raise awareness on health-related issues such as the importance of balanced nutrition, the dangers of drug abuse and the necessity of obtaining patients' medical history prior to their treatment.
Feb 26,2018
AMMAN — Her Majesty Queen Rania on Sunday joined the Royal Health Awareness Society's (RHAS) Capacity Building Open Day, where 375 Jordanian
Oct 29,2014
Her Majesty Queen Rania on Wednesday honoured schools accredited by the Royal Health Awareness Society's (RHAS) Healthy Schools Programme.
Newsletter
Get top stories and blog posts emailed to you each day.