You are here
Schools close due to dust storm, unstable conditions over weekend
By Hana Namrouqa - Mar 29,2018 - Last updated at Mar 29,2018
AMMAN — Brisk, sand-raising winds on Thursday created sandstorms in the southern region and the badia, forcing schools and universities to suspend classes due to reduced road visibility, according to officials.
Strong western winds, which reached 50-60 kilometres per hour, caused dusty weather all over the country, but the impact was mostly felt in the southern and eastern parts of the Kingdom, according to a weather forecaster at the Jordan Meteorological Department (JMD).
Schools and universities in parts of the southern region suspended their classes because of the dusty weather, Ministry of Education Spokesperson Walid Jallad said on Thursday.
"Aqaba education directorate suspended classes because of the weather conditions, while a holiday was announced today [Thursday] in Maan Governorate for the first three primary grades," Jallad told The Jordan Times.
Also on Thursday, the Aqaba University of Technology closed its doors, while the education directorate of Southern Badia suspended classes due to the sandy weather, Jallad added.
A JMD meteorologist said that, while wind speed will stabilise as of Friday, unstable weather will continue with a drop in temperatures and slight rain in the northern and central parts of the country.
"Temperatures on Friday will range between a high of 16oC and a low of 7oC at night in Amman. The weather will stabilise as of Friday night and the weather will be relatively cold and fog formation in hilly areas is expected," the meteorologist continued.
A slight rise in temperatures is forecast for Saturday, when the weather will be pleasant and temperatures will range between a maximum of 20oC and a low of 10oC in Amman, according to the JMD.
The weather forecaster said that the country is witnessing unstable weather conditions and dusty weather as spring arrives, noting that it coincides with the start of the Khamsini weather phenomenon in Jordan.
Derived from the word khamsin — 50 in Arabic — Khamsini usually occurs between March 21 and May 10 and affects the eastern part of the Mediterranean once a week on average during this period, according to the JMD.
Related Articles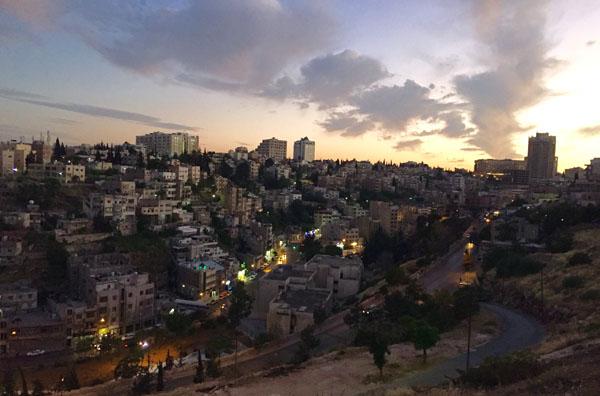 May 07,2015
The country will be affected on Friday by unstable weather conditions, which will bring light rain to the eastern and southern regions, according to the Jordan Meteorological Department (JMD).
Mar 20,2014
The vernal equinox took place on Thursday, marking the end of winter and the beginning of spring in the northern hemisphere, according to the Jordan Meteorological Department (JMD).
Apr 19,2014
Temperatures on Sunday will be five degrees above their annual average during this time of the year, as the country continues to be influenced by unstable weather conditions, a meteorologist said on Saturday.
Newsletter
Get top stories and blog posts emailed to you each day.