You are here
Sahab mayor wants to turn town into one of world's 'most beautiful cities'
By Omar Obeidat - May 09,2016 - Last updated at May 09,2016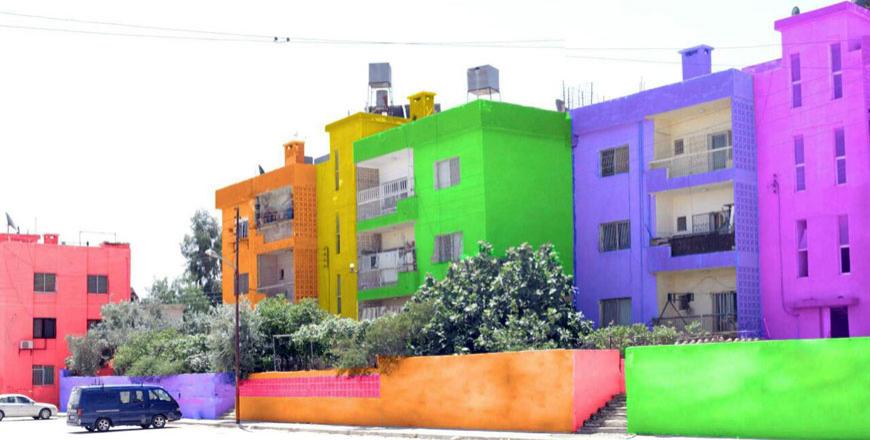 Suggested designs for projects to 'beautify' Amman's Sahab town (Photo courtesy of Sahab municipality)
AMMAN — Sahab municipality seeks to put the southern Amman town on the map as one of the most beautiful cities in the world, its mayor Abbas Maharmeh said Monday.
Maharmeh told The Jordan Times that the municipality's strategy is based on two pillars — development and beautification, adding that Sahab has partnered with an artist from the town to paint houses and residential complexes in attractive colours.
"The sketches for the buildings to be painted are ready now, and we will start in 10 days with a complex built by the Housing and Urban Development Corporation a few decades ago," he said.
Maharmeh said people may find the municipality's goal to make Sahab one of the most beautiful cities in the world as "strange", but he insisted it would not be impossible, as paining residential buildings is one of eleven projects in the pipeline to achieve this.
The mayor said the municipality will build a large museum to turn Sahab into a tourist destination, in addition to a gate inspired by Islamic architecture at the entrance of the town, which is inhabited by around 120,000 people.
He also noted that Sahab will be turned into a green area by planting trees, and the municipality will also upgrade the infrastructure there in terms of streets and sidewalks.
Sahab is known as a heavily populated and polluted commercial and industrial town, Maharmeh said.
"We want to change this by reducing pollution in cooperation with factories there and the public," the mayor said, calling on Sahab residents to believe in and support the projects that he said aim at making their town a different and cleaner place.
In October last year, the municipality announced a plan to shift to solar energy in generating its electricity needs — a project that would make it "the first municipality in Jordan" to become a green city.
up
85 users have voted, including you.
Related Articles
Aug 23,2016
SAHAB/AMMAN — Although "unfortunately" still judged with long-held "misconceptions", Sahab is being transformed into a modern, aesthetically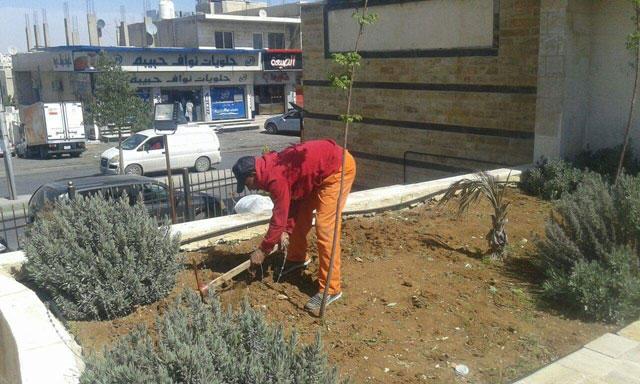 May 13,2016
AMMAN — Tree planting is under way in the heavily-populated and polluted Sahab Municipality to reduce dust and gases fuming from over 400 fa
Jun 30,2016
AMMAN — The mayor of Sahab has asked the government to relocate an industrial zone which he says is damaging the town's environment and affe
Newsletter
Get top stories and blog posts emailed to you each day.