You are here
Rescued tigers, bear get new life in Jordan wildlife refuge
By AP - Oct 02,2016 - Last updated at Oct 02,2016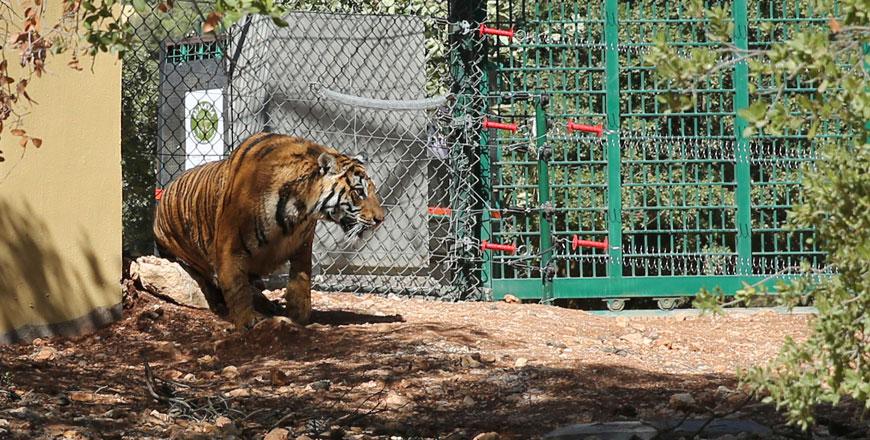 A tiger is released into the 150-hectare Al Mawa, near Jerash, on Sunday (AP photo)
JERASH — Two tigers and a bear named Baloo started a new life in a wildlife reserve in northern Jordan on Sunday.
They are among 25 large animals, many rescued from smugglers, who are being transferred to the 150-hectare Al Mawa Reserve near Jerash, 48km north of the capital, over three days, ending on Monday.
Heli Dunger of the Austria-based international animal charity Four Paws said the rescued animals — 17 lions, five wolves, two tigers and a bear — all "have a horrific past".
Two lion cubs came from the Gaza Strip to Jordan last year, while another pair of cubs was rescued when Jordanian authorities arrested smugglers who were advertising the two on Facebook.
The authorities confiscate hundreds of animals from dozens of species each year, including pythons, crocodiles and turtles.
Animals are smuggled through the Kingdom from Iraq and Saudi Arabia, according to the Royal Society for the Conservation of Nature.
On Sunday, veterinarians hit Baloo, a Syrian white bear, with two pink-feathered tranquiliser darts to prepare him for his 55km truck ride from Amman to the wildlife reserve.
Once tranquilised, Baloo underwent a medical check, including an ultrasound and an eye scan. Ten workers then loaded the slumbering bear into a transport cage that was lifted by crane onto a flatbed truck, next to two tigers.
At Al Mawa, the animals groggily walked through their new paddocks, seeking shade beneath pine trees.
"These animals, these tigers and lions, can once again be tigers and lions," Dunger said.
Related Articles
Aug 13,2017
JERASH — Thirteen animals from a Syrian zoo have found refuge in Jordan, thanks to the efforts of an international animal welfare orga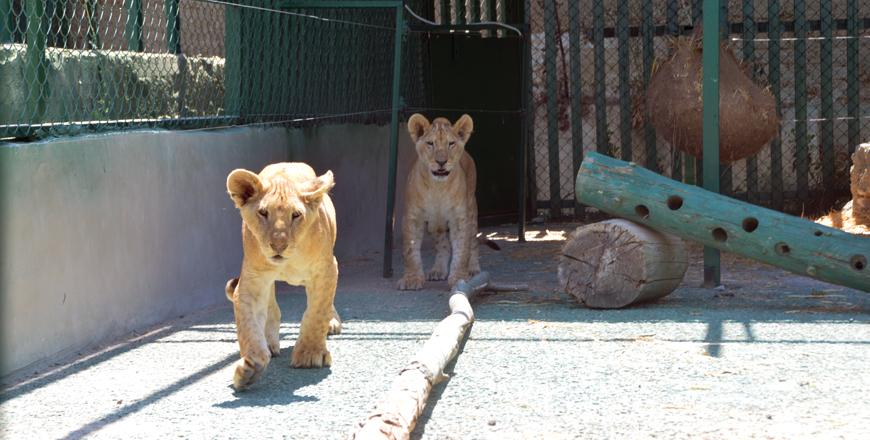 Jul 21,2015
AMMAN — Jordan is hosting two Gazan lion cubs that were transported earlier this month to receive proper care and sanctuary, according to Al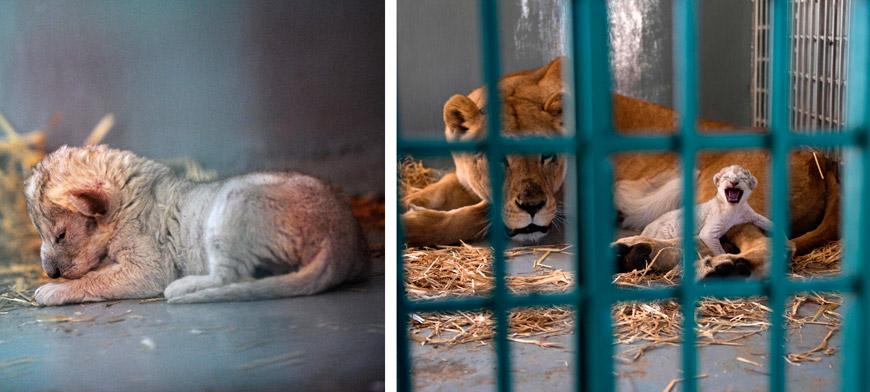 Aug 14,2017
ISTANBUL — A charity has successfully transferred 13 animals to a new home in Jordan via Turkey from a neglected Syrian zoo, including a lio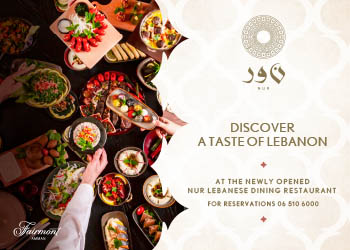 Newsletter
Get top stories and blog posts emailed to you each day.