You are here
PSD to crackdown on festive firings
By JT - Aug 09,2018 - Last updated at Aug 09,2018
Festive firings are used during joyful celebrations such as graduation or announcement of Tawjihi results (File photo)
AMMAN — Interior Minister Samir Mubaidin on Thursday chaired a security meeting to check on joint preparations to address festive firings (the indiscriminate firing of firearms into the air to celebrate various festivities) and procedures that should be taken against perpetrators.
The meeting, attended by Public Security Department (PSD) Director Maj. Gen. Fadel Hmoud, also focused on negative traffic behaviours, mainly motorcades that hinder the traffic flow, the Jordan News Agency, Petra, reported.
Mubaidin said, as the main entities enforcing and applying the law to all, the ministry and PSD are tasked with maintaining stability, security and order, as well as preserving lives and property.
Such tasks require their employees not to tolerate any violation, especially festive firings that can cause losses of lives and threaten the safety of citizens, the minister added.
He stressed the importance of being strict with all festive firing perpetrators and the need to immediately investigate them, regardless of their origin, as well as to take legal and administrative procedures until they pay bailment and pledge not to redo such behaviours.
For his part, Hmoud said that the PSD coordinated with the ministry headquarters and issued clear instructions to all units to embark on implementing security plans that aim at arresting festive firers, and take necessary procedures against them.
He noted that these regulations will stay effective all year long and will not be limited to monitoring certain occasions, such as the announcement of General Secondary Education Certificate Examination (Tawjihi) results.
The director also highlighted the important role of citizens and media outlets in helping the department to uproot this phenomenon and socially discard it through continuous awareness campaigns.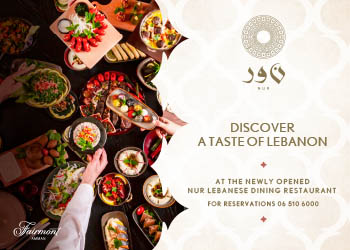 Newsletter
Get top stories and blog posts emailed to you each day.