You are here
Projecting huge losses for sector, IATA calls for urgent financial relief to airlines
By JT - Apr 02,2020 - Last updated at Apr 02,2020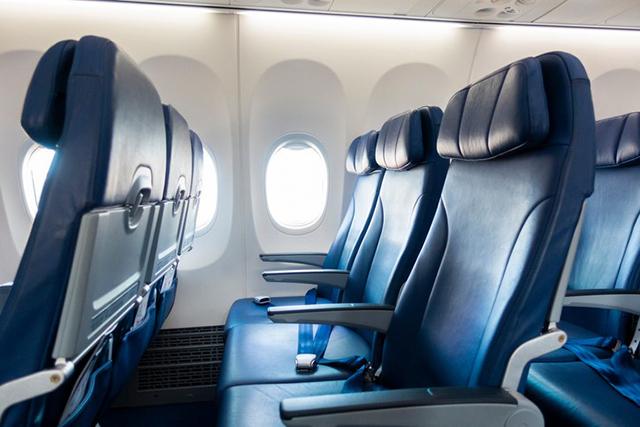 Analysing the financial impact of the novel coronavirus, the International Air Transport Association, in a report issued on Thursday, renewed a call for urgent action on the part of governments in Africa and the Middle East to provide financial relief to airlines (Photo courtesy of International Air Transport Association)
AMMAN — The International Air Transport Association (IATA) on Thursday said that the drop in the Kingdom's passenger numbersto less than 2.8 million will result in a $0.5 billion revenue loss (JD355 million), put 26,400jobs at risk and adversely affect the GDP by $0.8 billion (some JD568 million).
Analysing the financial impact of the novel coronavirus (COVID-19), IATA, in a report issued on Thursday carried by the Jordan News Agency, Petra, renewed its call for urgent action on the part of governments in Africa and the Middle East to provide financial relief to airlines as the latest IATA scenario for potential revenue loss by carriers in Africa and the Middle East reached $23 billion.
This translates into a drop in industry revenues of 32 per cent for Africa and 39 per cent for the Middle East for 2020, compared to 2019.
To support aviation amid the global coronavirus crisis, IATA called for a mixture of direct financial support, loans, loan guarantees and support for the corporate bond market and tax relief, highlighting that several governments in the region have already provided support.
Muhammad Al Bakri, IATA's Regional Vice President for Africa and the Middle East, said in the report: "The air transport industry is an economic engine, supporting up to 8.6 million jobs across Africa and the Middle East and contributing some $186 billion in GDP. Every job created in the aviation industry supports another 24 jobs in the wider economy."
Failure by governments to act now will make this crisis "longer and more painful", he added.
In addition to financial support, IATA called forregulatorsto support the industry by providing a package of measures to ensure air cargo operations, including fast-track procedures to obtain overflight and landing permits, exempting flight crew members from 14-day quarantines and removing economic impediments (overflight charges, parking fees and slot restrictions).
It also called for ensuring that aeronautical information is published on time, accurately and without ambiguity, ensuring that airlines can plan and execute their flights, Petra added.
Newsletter
Get top stories and blog posts emailed to you each day.