You are here
Princess Basma lends patronage to 'Family Planning Innovations Day'
By JT - Sep 24,2020 - Last updated at Sep 24,2020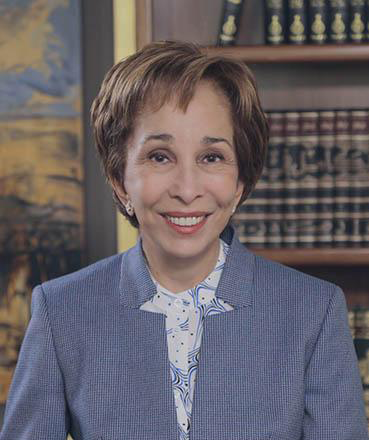 AMMAN — Under the patronage of HRH Princess Basma, USAID Health Service Delivery in collaboration with the Health Care Accreditation Council (HCAC) on Thursday launched the "Family Planning Innovations Day Amidst COVID-19".
The event called to action all healthcare workers to pledge to undertake innovative activities that support the provision and improvement of family planning services and effectuate those pledges on October 19, 2020, according to a statement from the princess' office.
Princess Basma was the first to pledge and support this activity.
"I pledge to work with government, NGOs, civil society and the private sector to ensure that every woman in Jordan has access to quality family planning services, and to facilitate women's access to these services with a view to enabling them to make informed decisions about their reproductive health," the princess said.
The activity aims at encouraging decision-makers and healthcare professionals within healthcare institutions to support national initiatives and sustainable development goals focused on strengthening family planning services, especially during emergency situations, such as the challenges posed by the current COVID-19 pandemic.
This includes empowering them to assume their roles in leading quality improvement in family planning, championing new approaches and expanding the reach of services; all of which ensures the continuity of services in a large number of healthcare institutions across the Kingdom during these trying times, read the statement.
The event invites healthcare institutions and encourages their cadres of healthcare professionals, administrators and decision-makers to take action by October 19, 2020 and make a pledge to design new, innovative and creative ways of ensuring the delivery of family planning services within the limitations and restrictions of safety imposed by the COVID-19 pandemic.
It urges them to implement those pledges on October 19 which in turn will have a positive effect on continuing and improving the provision of family planning services despite the limitations and challenges inflicted by the pandemic.
The activity intends to elicit the participation of the largest possible number of stakeholders and professionals within the healthcare sector to pledge and implement pledges while "thinking outside the box" and demonstrating creativity and innovation to promote clients' safety, protect clients' rights, provide health education to clients and facilitate access to services, according to the statement.
Princess Basma has expressed her interest and pride in this activity, and praised all those partaking and pledging.
"I am proud to stand with healthcare workers in making this pledge and I urge you to join us so we can make a difference for women and girls in our country, reaching healthier families and communities," the princess said.
Newsletter
Get top stories and blog posts emailed to you each day.