You are here
Poland hails Jordan as 'island of stability'
By Mohammad Ghazal - May 13,2017 - Last updated at May 13,2017
AMMAN — Poland deeply appreciates Jordan's role in working towards regional stability and peacemaking, and will double its financial assistance to the Kingdom in 2017 to support Syrian refugees and host communities in the country, according to Polish Ambassador in Amman Andrzej Swiezaczynski.
"Jordan is the most important partner for us in the region because of its role in the Middle East and the room for increased collaboration in various areas," the ambassador said in an interview with The Jordan Times on the occasion of Poland's national day on May 3. The embassy will observe the national day on Sunday.
Stressing that Poland appreciates Jordan's support to Syrian refugees, the ambassador said that Poland will double the financial assistance provided to Jordan in 2017 to help mitigate the impact of hosting Syrian refugees and support refugees and host communities.
In 2016, Poland extended $1 million in assistance to Jordan and the amount will be doubled in 2017, Swiezaczynski stated.
Poland will continue the implementation of a project to provide grants to NGOs working in local communities to help support host communities and refugees, he added.
Projects to be supported under this plan are focused on empowering women to join the labour market and the improvement and renovation of educational facilities, the diplomat continued.
On trade exchange between the two countries, the ambassador called for further efforts to enhance networking and partnerships between the two sides in order to increase trade.
Poland's exports to Jordan in 2016 reached $115 million, while the European country imported $1.5 million worth of goods from Jordan last year, according to figures from the Polish embassy.
"This year also looks promising…Trade exchange in the first two months of this year rose by 10 per cent compared to the same period last year," Swiezaczynski added.
Several Polish business delegations will visit Jordan throughout 2017 to explore business opportunities and partnerships, he said.
The ambassador highlighted that the lack of a Jordanian embassy in Warsaw, or direct flights between the two countries, are some of the challenges that need to be addressed to help further boost ties at various levels.
"Jordan is home to many beautiful tourist attractions including the Dead Sea, Petra, Wadi Rum and others. It is a safe country, where people are friendly and welcoming. The potential is great in this regard," Swiezaczynski said.
According to embassy figures, around 5,400 Polish tourists visited Jordan in 2016, compared to around 8,000 in 2015. "The regional conditions did play a role in this drop," he added.
"Jordanians need to do more promotion about this island of stability," he said.
"The Polish market is a huge market, with a population of 38 million, and where economic growth is high and constantly developing," the ambassador noted.
Poland's economic growth is expected to accelerate to 3.3 per cent in 2017, compared to 2.8 per cent in 2016, supported by stronger investment and consumption, according to forecasts published by the World Bank on April 20.
Growth is also expected to remain broadly stable at 3.2 per cent in both 2018 and 2019.
Related Articles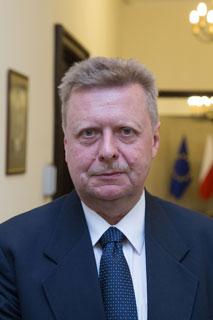 May 06,2018
AMMAN — A delegation representing the Jordan Europe Business Association (JEBA) will visit Poland at the end of June to explore boosting tra
Sep 27,2016
AMMAN — The Foreign Ministry on Tuesday received a copy of the credentials of Poland's newly appointed ambassador, Andrzej Swiezaczynski, th
Jan 13,2016
AMMAN — Poland has allocated 500,000 euros for 2016 projects in Jordan to serve host communities and Syrian refugees, according to a stateme
Newsletter
Get top stories and blog posts emailed to you each day.