You are here
PM concludes meetings with MPs over policy statement, plans
Razzaz requests Lower House's parliamentary blocs', MPs' confidence
By JT - Jul 12,2018 - Last updated at Jul 12,2018
Prime Minister Omar Razzaz meets with the Lower House Reform bloc in Amman on Thursday (Petra photo)
AMMAN — Prime Minister Omar Razzaz on Thursday concluded his closed-door meetings with members of the Lower House's blocs on his government's policy statement.
On Sunday, Razzaz presented the government's policy statement on which he requested the House's confidence.
Razzaz held two meetings with the Reform bloc and independent lawmakers, the Jordan News Agency, Petra, reported.
During the meetings, attended by a number of ministers, the premier stressed the government's keenness on institutionalising the relationship between the executive and legislative authorities and benefitting from MPs' expertise in drafting policies and programmes, adding that "the government does not claim to have the truth or answers for all issues".
In his meeting with the Reform bloc, he noted that the government will provide a detailed schedule for implementation of the commitments and priority programmes that were listed in the policy statement.
In his answers to the questions of the bloc members', Razzaz stressed the government's commitment to enhancing human rights and freedoms in the Kingdom, as well as following up on the situation of detainees and prisoners at rehabilitation and correctional centres.
For the so-called "the deal of the century", the PM stressed the importance of consensus on national fundamental principles, noting that the policy statement reiterated Jordan's unaltered stance that is based on the two-state solution and the establishment of an independent Palestinian state within pre-1967 lines with East Jerusalem as its capital.
He asserted the government's commitment to incentives given to Gazans and children of Jordanian women married to non- Jordanians.
During his meeting with independent MPs, Razzaz stressed that, during the first 100 days of its mandate, his Cabinet will provide a development programme with a clear timeframe and indicators.
Over three consecutive days, Razzaz held meetings with the House's Future, Modernisation and Development, Initiative, Nahada, Watan (nation), and Reform blocs before the Chamber begins its deliberations over the government's policy statement, scheduled for Sunday.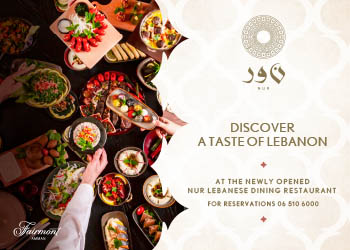 Newsletter
Get top stories and blog posts emailed to you each day.