You are here
Plan to transfer people with intellectual disabilities to family-based environments begins
Ministry of Social Development is preparing regulations related to shift from residential care institutions to family environments
By Renad Aljadid - Jun 15,2018 - Last updated at Jun 15,2018
AMMAN — The Ministry of Social Development is preparing the draft set of regulations concerning the transfer of 500 persons with intellectual disabilities from residential care institutions to family-based environments, a ministry official said.
"International charters and organisations agree that the healthy environment for people with intellectual disabilities is to be part of the community, not to be isolated in care institutions," said Bashar Dalaeen, director of the Affairs of People with Disabilities Directorate at the ministry, adding "the ministry is now working to integrate 300 people with their biological families and 200 with alternative families as the first step of its ten-year-long plan".
The ministry's ten-year plan, which started with the suspension of licensing residential care institutions, aims at integrating persons with disabilities in society and at finding alternatives to these care centres, according to Dalaeen, who noted that the plan comes as an implementation of Article 27 of the Law on the Rights of Persons with Disabilities, which came into effect in 2017.
"The persons of unknown parentage and the victims of family dissolution are referred to alternative families, who are paid for their care and chosen by the ministry in accordance with a set of regulations," the official told The Jordan Times on Thursday.
Hadeel Abu Soufeh, an activist and member of the board of trustees of the Higher Council for the Rights of Persons with Disabilities (HCD) expressed her satisfaction over the ministry's steps. "Most institutions deal with persons with disabilities as living bodies that only need food, drink and sleep, while no attention is paid to rehabilitation and the improvement of their personal skills," she told The Jordan Times.
She noted that the new step may not be welcome by the private care institutions, which she described as "businesses", while some families may also be "anxious" of bearing the burden of a mentally disabled child.
"It is the time when persons with disabilities can enjoy independent living and learn how to be self-reliant by being part of a friendly and safe family environment," Abu Soufeh said, stressing: "This should also put an end to the violence and tantalisation acts that have been recorded in several care institutions."
Dalaeen noted that the integration plan requires joint efforts by all concerned ministries in order to offer a "welcoming" and "inclusive" environment for persons with disabilities.
The Education Ministry, for instance, should work on inclusive schools, the Labour Ministry on providing job opportunities tailored to their needs, and the Ministry of Public Works should ensure that public streets and buildings are accessible to people with physical disabilities, he commented.
"We should all work together to empower persons with disabilities so as to turn them from assistance receivers into productive individuals and effective members in their societies," Dalaeen concluded.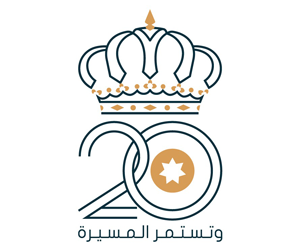 Newsletter
Get top stories and blog posts emailed to you each day.