You are here
Orange to collect unwanted mobile phones to protect environment
By Hana Namrouqa - Mar 25,2015 - Last updated at Mar 25,2015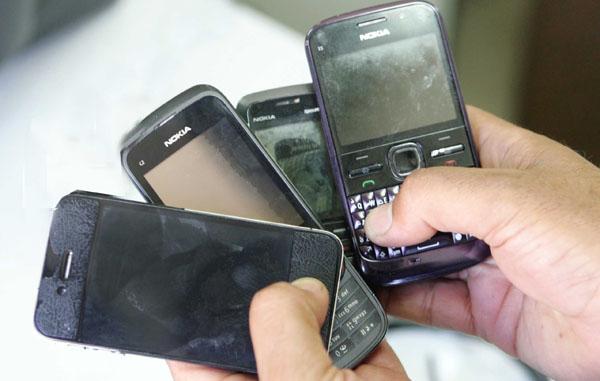 AMMAN — With Jordanians changing their mobile phones every two years and around 2 million new mobiles being bought annually, thousands of discarded handsets become environmental and public health hazards, officials said on Wednesday.
Under a memorandum of understanding signed by the Ministry of Environment and Orange Jordan on Wednesday, the latter will collect unwanted mobile phones to ensure a safe and environment-friendly disposal or recycling of the devices.
Environment Minister Taher Shakhshir said the memo is part of the country's measures to achieve better management of its electronic waste, particularly mobile phones.
Shakhshir noted that the draft environment protection law features new articles that regulate the electronic waste sector.
More than 10 per cent of the annually purchased mobiles are discarded, Orange Jordan CEO Jean-François Thomas said, highlighting that cell phones and especially their batteries, contain elements that can damage the environment as well as elements that can be extracted or recycled.
"We are signing this agreement because we want to better manage our company's electronic waste including the safe management of mobile phone waste in collaboration with the ministry," Thomas noted.
He added that the company has launched a buy-back campaign, under which owners of old handsets can sell their devices to Orange shops, which will give them vouchers for buying new devices.
The old mobile phones will either be refurbished and sold if they still function properly, or disposed of with the help of the ministry, according to Thomas.
"We will also launch an awareness campaign to explain to people the dangers of storing mobile phones and how they can use specific channels to… dispose of the devices, especially the batteries," he noted.
The improper disposal or processing of electronic waste causes serious health and pollution problems, as some electronic scrap components contain contaminants such as lead, cadmium, beryllium, mercury and brominated flame retardants, according to web sources.
Environment experts believe that the absence of sound electronic waste management threatens the environment and public health.
Earlier this month, the Greater Amman Municipality distributed 88 containers to the headquarters of its 22 districts to enable residents to dispose of their unwanted electronic devices.
The containers are designated for the disposal of TVs and computer monitors, dry batteries, light bulbs and mobiles, according to the municipality.
Related Articles
Mar 30,2015
The Ministry of Environment has completed distributing the second batch of bins and containers across the country to collect electronic waste, a government official said Monday.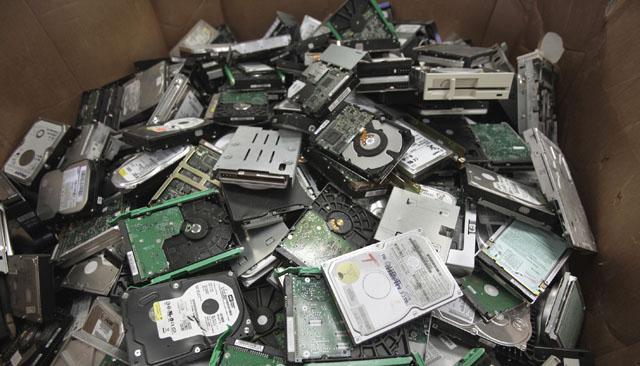 Feb 26,2015
Starting next week, Amman residents can dispose of their unwanted electronic devices in containers designated for the collection of electronic waste, an official at the Greater Amman Municipality (GAM) said on Thursday.
Mar 25,2014
The Ministry of Environment on Tuesday launched a campaign to collect electronic waste and guide the public on ways of handling it.
Newsletter
Get top stories and blog posts emailed to you each day.