You are here
One minute videos shed light on Jordan's mosaic of talents
By Muath Freij - Jan 18,2018 - Last updated at Jan 18,2018
Darine Alashy launched 'A Minute Marvel' project as an online platform exposing local talents to the world (Photo courtesy of Darine Alashy)
AMMAN — A study trip Darine Alashy paid to New York in 2014 inspired her to create an online platform exposing local talents to the world.
Titled "A Minute Marvel", the project was launched two years ago and currently presents some 60 videos that highlights the hidden talents in both Jordan and the Arab world, according to its founder.
"I went to study in the US and, at the time, Humans of New York had just been created. I liked the idea and I wanted to make talented Jordanians who are unknown more exposed to the rest of the world," she told The Jordan Times over the phone.
Alashy decided to introduce a new kind of presentation, providing the audience with a one-minute video that shows the talented person introducing him/herself and his/her talent.
"What I liked about these people is that they followed their passion and tuned it out into a business. Many people are passionate about something but they do not have the determination to follow up and achieve it," she added.
Alashy said that these videos cover several fields including art, cinema, design medicine and engineering.
Alashy recently signed an agreement with Abdul Hameed Shoman Foundation (AHSF) to create 40 videos that focus on local talents in the governorates.
AHSF CEO Valentina Qussisiya said in a statement e-mailed to The Jordan Times that such agreements will contribute in making the Internet abundant with local and Arab talents, which is one of the goals that the foundation is determined to achieve.
"I liked this idea very much because Jordanians residing in the capital will learn about other talented people outside Amman, working to improve their talent with limited abilities," Alashy explained.
Alashy noted that her videos also highlight the challenges these people went through and how they went on to be the persons they are today.
"This platform will participate in making strangers familiar with Jordan and its talents and know that Jordanians are creative people," she concluded.
Related Articles
Sep 16,2015
It has been said that "leaders are great managers, but all managers are not good leaders."A primary reason for that might be the task undert
Jan 13,2018
AMMAN — Police are investigating a traffic accident that resulted in the death of a trailer driver during a reported chase by a Jordan Custo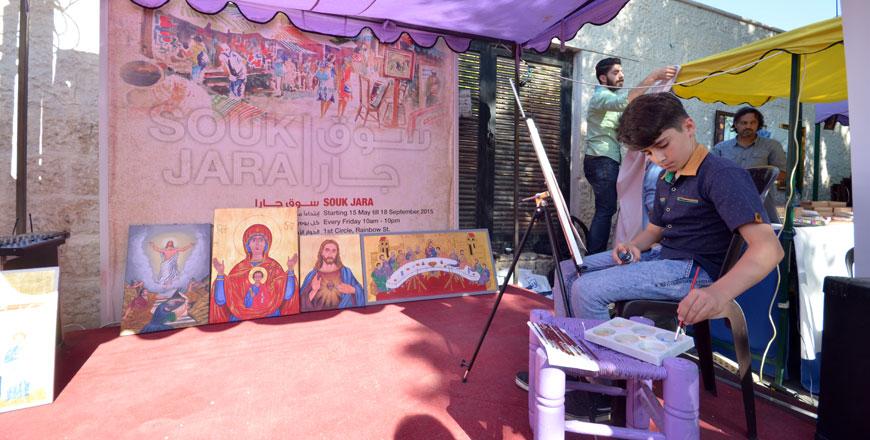 Jun 25,2015
AMMAN — When 12-year-old Fadi Tobieh was forced to leave his hometown of Mosul after it fell under the control of Daesh, he was extremely de
Newsletter
Get top stories and blog posts emailed to you each day.