You are here
New IFAD-financed project supports small ruminant production
By JT - Dec 07,2017 - Last updated at Dec 07,2017
AMMAN — Nearly 12,000 rural families will benefit from a new financing agreement signed last month between Jordan and the International Fund for Agricultural Development (IFAD), according to a statement from the fund.
The $12.8 million Small Ruminants Investment and Graduating Households in Transition Project (SIGHT) will ensure that small ruminant producers receive support from the public and private sectors for services that will enhance the effectiveness of small-scale livestock production systems and the incomes of small producers, the IFAD statement said.
The agreement, which was signed by IFAD's president, Gilbert F. Houngbo and the minister of planning and international cooperation, Imad Fakhoury, includes a concessional loan of $8.4 million, as well as two grants.
The first is a $0.5 million grant, while the second is a $3.9 million grant from IFAD's Facility for Refugees, Migrants, Forced Displacement and Rural Stability (FARMS) to increase support for rural communities affected by forced displacement and migration, including both host communities and communities of origin for refugees, internally displaced persons, returnees and vulnerable migrants.
"This renewed financial partnership in Jordan will further enhance rural development and help Jordan in achieving its Sustainable Development Goals," Rami Salman, IFAD's country programme manager for Jordan, was quoted in the statement as saying.
With this new project, access to financial services will also be provided to vulnerable women, men and youth from Jordanian host communities and highly vulnerable Syrian refugees, as well as to individual entrepreneurs in need of loans for their enterprises and for on-farm and off-farm activities, including loans for the purchase of small ruminants for breed improvement and feed supply.
SIGHT will be implemented over a six-year period. It will assist in achieving the government's strategic objectives of increased food security, poverty alleviation and improvement in the trade imbalance.
SIGHT will focus on addressing several key problems in the small ruminant sector, such as the gradual deterioration of livestock breeds, extension and animal health services, water scarcity, feed shortages and degraded rangelands, the statement said.
The project will also assist the country in its efforts to obtain a geographic indication for the Jordanian Awassi sheep and to help determine its potential as a unique marketing trademark.
Although the new project will be implemented in the northern and central governorates of Mafraq, Irbid, Jerash, Ajloun, Madaba and the outskirts of Amman, its institutional and technical support will reach all of Jordan's governorates through its many implementing partners led by the Jordanian Ministry of Agriculture, the statement said.
Since 1981, IFAD has financed seven agricultural development programmes and projects in Jordan with a total investment of $71.4 million or $189.5 million when co-financing is included, the statement said.
IFAD is a leading partner in participatory development in Jordan, where it has worked with poor rural people to design programmes and projects in collaboration with the government and other partners. Activities have focused mainly on rain-fed agriculture and livestock, small farm credit, income diversification and natural resources management, according to the statement.
Related Articles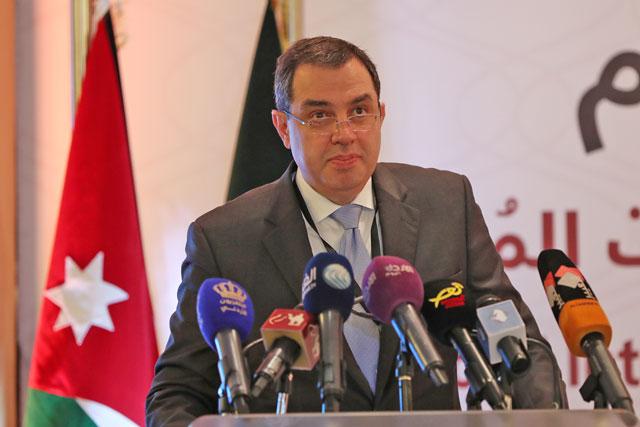 Nov 09,2017
AMMAN — Jordan and the International Fund for Agricultural Development (IFAD) on Wednesday signed a financing agreement (concessional loan a
May 26,2015
AMMAN — A multi-component scheme that targets small-scale farmers in several parts of the Kingdom was launched on Tuesday.In a country
Apr 06,2017
AMMAN — The Agricultural Credit Corporation (ACC) registered an 80 per cent increase in the volume of loans to farmers during the first quar
Newsletter
Get top stories and blog posts emailed to you each day.