You are here
New eatery to sell 'affordable meals' at Hashemite University after student protest
By Suzanna Goussous - Mar 29,2016 - Last updated at Mar 29,2016
AMMAN — Three years after students at the Zarqa-based Hashemite University launched a campaign to protest the "relatively high" price of meals on campus, the administration is floating a tender for opening a popular restaurant to sell food at affordable prices, an official said on Tuesday.
"The university president has appointed a committee to review the needs of students, emphasising the importance of opening a traditional restaurant offering meals at prices that suit students," Omar Batayneh, assistant dean for student affairs, told The Jordan Times over the phone.
"The prices of the university cafeteria match the prices set for cafeterias in Zarqa, but students have compared them to the prices of meals at other universities and found a difference in price and quality, so we responded with the idea of the restaurant," Batayneh said.
The restaurant on campus is expected to open within the upcoming month to sell different types of meals at "reasonable prices", he said.
The move comes after students launched the "My mother's sandwich is tastier" campaign some three years ago to protest prices at the university's cafeteria, according to initiative co-founder Ibrahim Obeidat.
"We started the initiative to ask the university to review the cost of some of the goods being sold at the cafeteria, knowing that there is no official restaurant on campus that sells meals at a reasonable price," he added.
The campaign gained popularity on campus, with many students "boycotting" the cafeteria, according to Obeidat.
The activities of students pushed two of the businesses on campus to slightly reduce prices, he added.
The initiative's initial aims were to demand more supervision on the quality of the meals sold at the cafeteria and to ask for a "cheaper" choice that students can afford, Obeidat said.
Related Articles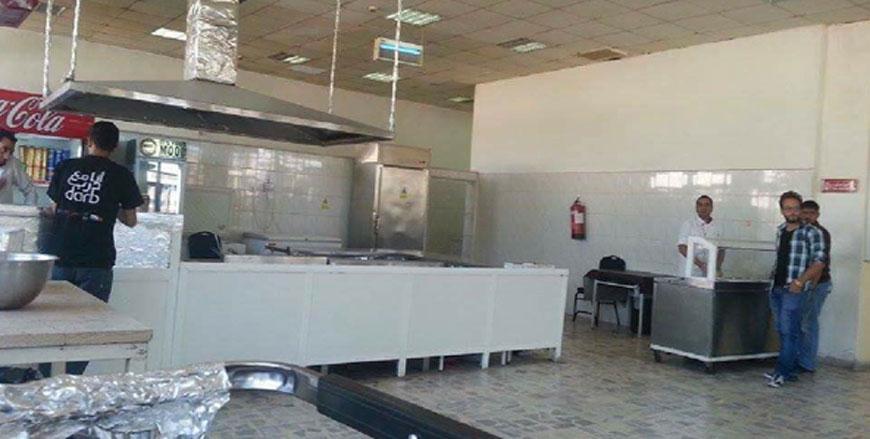 Apr 19,2018
AMMAN — The National Campaign for Defending Students' Rights (Thabahtoona) on Wednesday called on the University of Jordan (UJ) to suspend t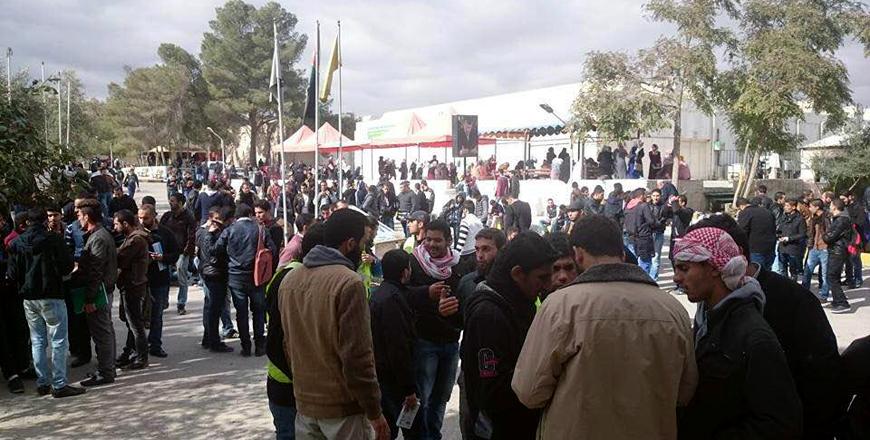 Nov 23,2015
AMMAN — Students at Balqa Applied University's (BAU) Polytechnic Engineering College, protesting against what they describe as an inadequate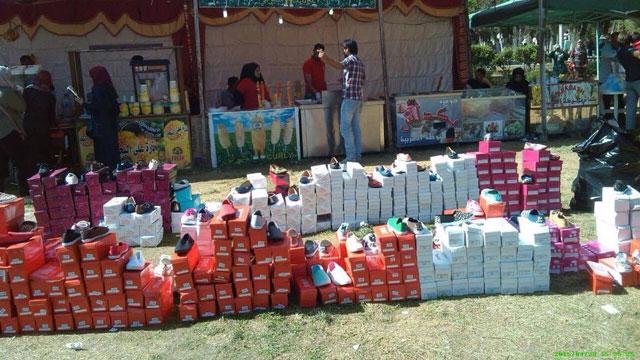 May 06,2015
Students and activists on Wednesday criticised the selling of accessories and shoes at a market on the University of Jordan's campus over the past week.
Newsletter
Get top stories and blog posts emailed to you each day.