You are here
New app to allow public transport commuters to file complaints with ministry
By Rayya Al Muheisen - Mar 29,2023 - Last updated at Mar 29,2023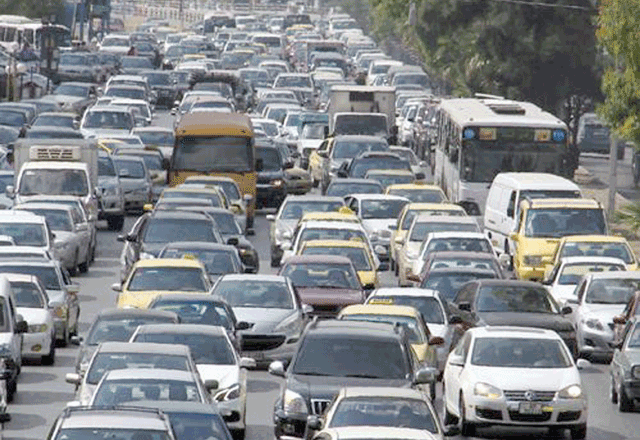 The 'My Transportation' application will allow public transport commuters to report any complaints, creating a database to help decision makers in the transport sector, according to an official (File photo)
AMMAN — The "My Transportation" application will allow public transport commuters to report any complaints, creating a database to help decision makers in the transport sector, according to an official.
Jordanians have long struggled with public transport. The unavailability of means of transport, absence of scheduled buses, and "mood swings of some taxi drivers" are believed to be deterrents to women joining the labour force, according to observers.
Despite the fact that Jordan has one of the highest female high school and university education rates in the region, women's participation in the labour force is declining, with poor public transport shouldering a portion of the blame.
The Ministry of Transportation, together with the Land Transportation Regulatory Commission and in cooperation with the World Bank Group, are in the process of launching a new application that would enable public transport commuters to rate various means of public transport, also allowing commuters, especially women, to report any complaints, Al Mamlaka TV reported.
In a recent televised interview with Al Mamlaka TV, Ministry of Transport Secretary-General, Wisam Tahtouni, said that the application will be "hopefully" launched next month.
"Integrating information technology with public transport is crucial for creating a rich database that will help transport sector's stakeholders in making decisions based on factual, analytical and accurate direct feedback from commuters," Tahtouni said.
The application will create a space for commuters to report complaints, suggestions and violations, Tahtouni said, adding that, the ministry aims to provide a safe and reliable transport network for commuters, especially women.
"Women make up only one-third of public transport passengers in Jordan," according to a report from the World Bank.
The report added that poor public transport makes it more difficult for women and young people without cars to work. Women's low participation in the country's labour market means that the Jordanian economy could lose approximately $65 million in productivity each year by the year 2030.
Economist Khaled Salameh told The Jordan Times that the transport sector has "crucial" influence on most economic activities, and plays a significant role in economic and social developments.
"The transport sector's importance stems from connecting production with consumption," Salameh said.
"In Jordan, we certainly face several constraints that are impeding the achievement of an accessible, effective, safe, affordable and sustainable public transport system. However, it is not impossible to eliminate these factors and achieve a reliable transport network," the economist added.
Provided that the application will allow users to report complaints and violations, it will ultimately help reverse the long-term trend away from public transport use, Salameh noted.
Sewar Islam, a regular public transport commuter, told The Jordan Times that poor coverage, low frequencies of services and a lack of service and fee integration — which leads to long commutes and high costs — are the greatest challenges she faces as a public transport user.
Newsletter
Get top stories and blog posts emailed to you each day.