You are here
MPs want Jordan's envoy back over Israeli Jerusalem law
By Raed Omari - Jan 09,2018 - Last updated at Jan 09,2018
AMMAN — A group of MPs on Tuesday urged the government to recall Jordan's envoy to Tel Aviv in protest against the Israeli Knesset's endorsement of a law that further restricts ceding control of Jerusalem.
The Israeli parliament passed a law last week which bars ceding any part of occupied Jerusalem to a "foreign party" without the approval of a supermajority of lawmakers.
The amendment to the so-called Jerusalem Basic Law, sponsored by the far-right Jewish Home coalition party, prevents the relinquishing of any municipal territory in the occupied city without the endorsement of at least 81, upped from 61, of the Knesset's 120 lawmakers.
In a memorandum they submitted to the Lower House's permanent office, a group of 50 deputies called for recalling the Kingdom's ambassador to Israel in response to the "Zionist Knesset's endorsement of a law that paves the way for removing the native Arab Palestinians from their land".
In the memo, a copy of which was seen by The Jordan Times, signatories described the Israeli law as "another unilateral measure", "racist" and "illegal".
The government last week condemned the Israeli Knesset's endorsement of the bill.
State Minister for Media Affairs Mohammad Momani said that East Jerusalem is part of the occupied lands in 1967 and is a key item of the final-status issues that must be decided through negotiations between Palestinians and Israelis in accordance with the international law and terms of reference.
Momani, who is also the government spokesperson, stressed that all Israeli unilateral measures that aim to impose new realities and change the status quo in Jerusalem remain "null and void" as stipulated in the international law.
Nabil Abu Rdainah, a spokesman for Palestinian President Mahmoud Abbas, was quoted in reports as describing the US' policy shift on Jerusalem and the passage of the amendment as "a declaration of war against the Palestinian people".
"The vote clearly shows that the Israeli side has officially declared an end to the so-called political process," Abu Rdainah said.
Related Articles
Jan 02,2018
AMMAN — Jordan on Tuesday condemned the Israeli Knesset's endorsement of a bill that requires a special two-thirds majority vote to relinqui
Aug 13,2017
AMMAN — Lower House Speaker Atef Tarawneh received a letter from the president of the Inter-Parliamentary Union (IPU), Saber Chowdhury, the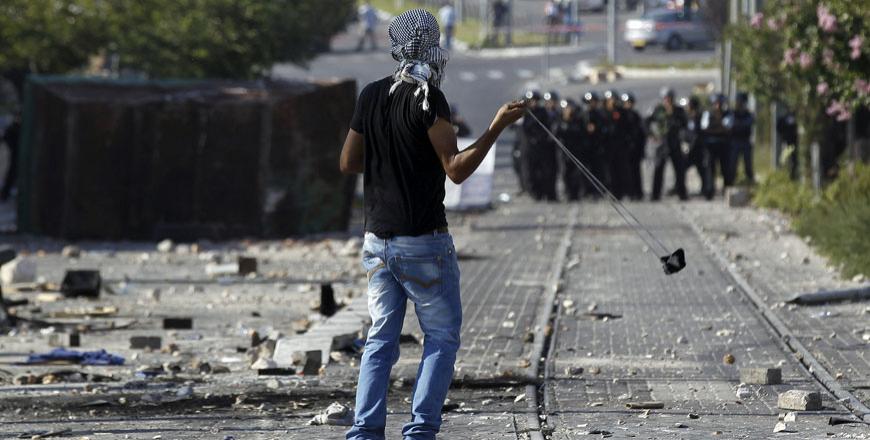 Jul 21,2015
OCCUPIED JERUSALEM — Israel's parliament imposed tougher penalties of up to 20 years prison for people throwing stones at vehicles and roads
Newsletter
Get top stories and blog posts emailed to you each day.