You are here
MPs call for more monitoring over SSIF's investments, operations
By Raed Omari - Apr 17,2018 - Last updated at Apr 17,2018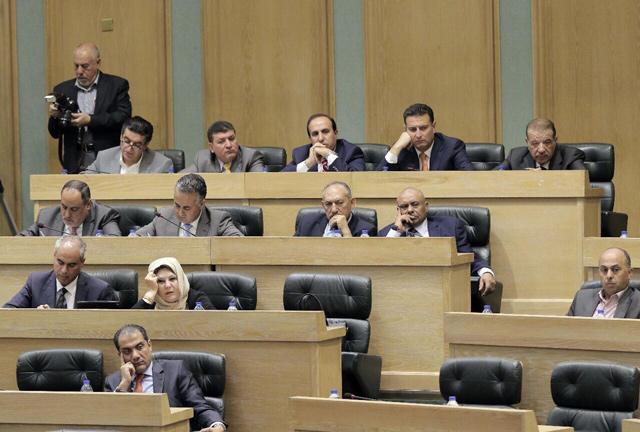 Parliamentarians attend a general session at the Lower House on Tuesday (Photo by Osama Aqarbeh)
AMMAN — The Lower House on Tuesday recommended that the Social Security Corporation's (SSC) investment fund abide by its bylaws and refer to the Chamber quarterly reports on its investment decisions.
Concluding a general session on Tuesday, the House also recommended that the SSC Investment Fund (SSIF) always coordinate with the corporation's board of directors in taking its investment decisions.
MPs also recommended that the SSIF is provided with more qualified staff to enhance its investments.
The session, which was held upon the request of around 80 MPs, saw several lawmakers calling for more centralised work of the SSIF and that all its investments are approved by the SSC.
Some MPs called for giving the House more monitoring powers into the SSIF's work and investments, while others claimed that the fund has incurred losses in some of its investments because they were not well-studied.
Without giving names, Deputy Abdulkarim Dughmi accused external sides of having "omniscient authority" over the SSIF seeking "its bankruptcy".
The same remarks were echoed by MP Hazem Majali who claimed that the government has no authority over the appointment of the directors of the SSC and SSIF.
MP Khaled Fanatseh claimed that the government has borrowed JD4.5 billion from the SSIF's JD9.2 billion reserves. He also charged that the fund has made no profits since ten years from JD300 million tourism investments it owns.
Deputy Mutaz Abu Rumman said that the fund's revenues comes "mostly from buying treasury bonds", expressing concern for the SSC turning into a lender for the government.
For MP Tareq Khouri, the best way to inform the public about the actual value of the SSIF's investments is to hire an international aditing company to check the fund's files and come up with a "clear and concise" report about its operations.
To ensure transparency and integrity for the SSC's work, MP Mesleh Tarawneh suggested that its future directors be appointed based on professionalism and not on "policy of appeasement" to former officials.
Related Articles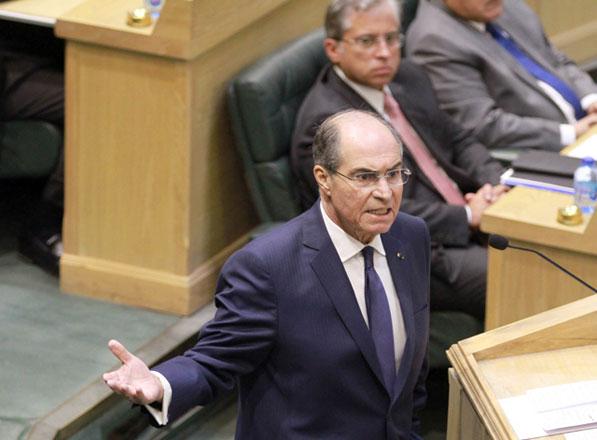 Apr 17,2018
AMMAN — Prime Minister Hani Mulki on Tuesday stressed that neither the government nor any other party interferes in the Social Security Inve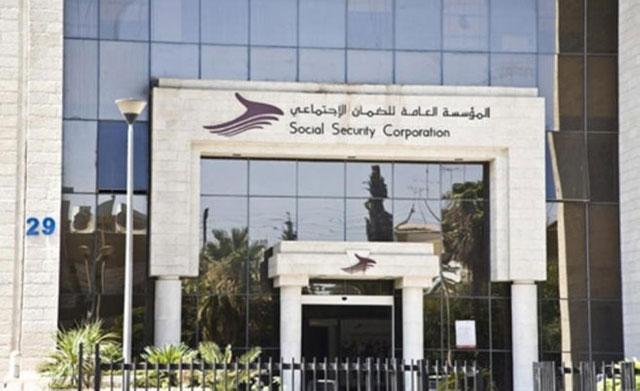 Apr 16,2018
AMMAN — Upon the request of around 80 MPs, the Lower House is scheduled to hold a general session on Tuesday to discuss the work mechanism o
Apr 10,2018
AMMAN — Lower House Speaker Atef Tarawneh on Tuesday announced that the chamber would hold a general session to discuss the asset management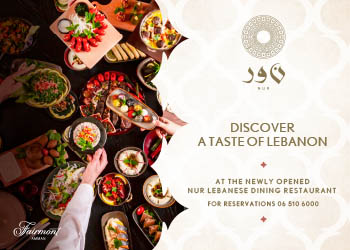 Newsletter
Get top stories and blog posts emailed to you each day.