You are here
Man filmed in act of cruelty to horse fired, wanted by authorities
By Ahmed Bani Mustafa - Aug 09,2018 - Last updated at Aug 09,2018
In this screenshot taken from a video posted on Facebook, a man is seen beating a horse in the ancient city of Petra. Officials say the man has been fired from the service and will face legal action
AMMAN — A man who was seen in a video beating a horse in the ancient city of Petra has been fired from the service and faces legal action, officials said on Wednesday.
Activists on social media outlets shared a video showing a person beating a horse tied to a wagon that carries tourists in the old city, 235km south of Amman.
"I issued an arrest warrant against this person — handcuffed — to appear before me," Petra District Governor Sultan Madi told The Jordan Times on Wednesday.
After questioning him, the assailant would be released on a judicial or financial guarantee that would amount to JD10,000, to be paid if he repeats the act, the official explained.
For its part, the Rawahel Society, the syndicate of horse owners in the town, sacked the suspect, banned him from entering the site and put the wagon the horse was pulling off service, said Mahmoud Hassanat, the society's president.
He stressed that the society refuses such "heinous behaviour" and takes action according to its by-laws against any employee who violates them.
"Our community strongly condemns abuse of animals, which is rejected by our culture," he added.
Cruelty to animals is a crime punishable by law (Penal Law Article 472), Sleiman Farajat, deputy commissioner of the Petra Development and Tourism Region Authority (PDTRA) said.
He noted that the PDTRA has taken various measures and launched a number of programmes and initiatives to protect an animals well-being.
There are a number of rangers at the site, whose task is to monitor the treatment of animals, he noted.
In a statement sent to The Jordan Times, the PDTRA stressed its rejection of the negative practices of some individuals against the animals working in the ancient city.
In the same context, the PDTRA affirmed its condemnation and rejection of these abusive behaviours, which, it stressed "are individual acts", underlining a no-tolerance policy regarding such behaviours.
The PDTRA called on citizens who witness incidents of animal abuse to report them to the visitors' services at 032156044.
"Our community values strongly refuse such mistreatment and that's what we teach our children," Abu Firas, a community leader from Petra, told The Jordan Times recently.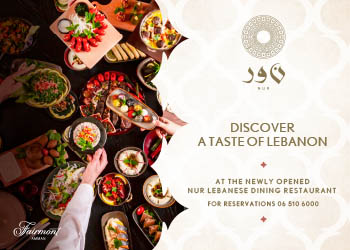 Newsletter
Get top stories and blog posts emailed to you each day.