You are here
Long vacation: labour rights for activists, bad news for economists
By Elizabeth Turnbull - Aug 08,2019 - Last updated at Aug 08,2019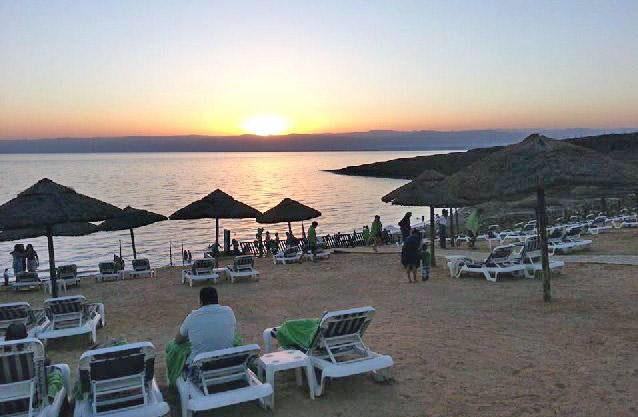 During Eid Al Adha, the temperatures in the Kingdom are expected be one degree Celsius below the average for this time of year (JT file photo)
AMMAN — While for many workers in Jordan the commencement of Eid Al Adha on Sunday means the beginning of a brief vacation, economically, the holiday signals a decrease in growth and productivity as well as remaining important from a labour rights perspective, according to experts.
"Long holidays have negative economic effects on the public and private sectors given that many industries stop working," economist Wajdi Makhamreh told The Jordan Times on Thursday.
"At the same time, many Jordanians travel outside, given the competitive tourism packages that the neighbouring countries offer compared to the expensive packages in Jordan," he said.
In addition, eid comes at a time when students are close to returning to school, and families must cope with the financial burden along with the expenses from travel or vacation they have accumulated over the summer, economist Mazen Irsheid told The Jordan Times on Thursday.
Irsheid said that long holidays are "unnecessary" as they lower labour productivity further, given that Jordan's growth in labour productivity is already low.
"When weighing out both the positive and the negative impact of having a long holiday on the economy, I believe it is more on the negative side," Irsheid said.
From a labour rights perspective however the director of the Phenix Centre, Ahmad Awad, described the benefits of such holidays as being "self-evident".
"Workers anywhere in the world deserve vacations, whether on weekends, annual or sick leaves, as well as official holidays," Awad told The Jordan Times on Thursday.
"They need vacations to live their normal lives, which is their right," he added.
Awad also highlighted that productivity in the workplace is determined not only by the amount of days or number of hours an employee has worked, but also by a number of other factors including, "effectiveness, quality of education, training programmes before and during work, in addition to the effectiveness of planning, action plan, control and incentive systems for employees."
While eid may be a time for some workers in Jordan to rest, for others, eid is simply another workday, according to Awad.
"Due to the decline in working conditions in Jordan in general, the inability of the government to implement labour standards, the severe weakness of the trade unions and its isolation from the majority of workers, tens of thousands of workers are forced to work during eid holidays, especially on the day before eid," Awad said.
Awad also highlighted that Jordan is not unusual in allowing workers to take such vacations.
"The number of vacations in Jordan of all kinds is almost the same as the number of vacation days in most countries of the world," Awad said. "Thus, the complaint about the number of holidays in Jordan by some is not justified."
Newsletter
Get top stories and blog posts emailed to you each day.