You are here
Local polls almost free of political money — watchdogs
By Jassar Al Tahat - Aug 16,2017 - Last updated at Aug 16,2017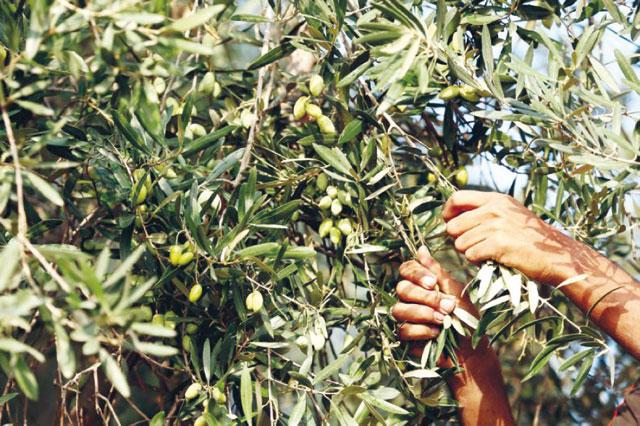 The existing temporary election law punishes vote buying with a minimum of three years in jail with hard labour (Photo by Amjad Ghsoun)
AMMAN — While Jordanians took to the polls to elect their municipal and local councils on Tuesday, watchdogs kept a close eye on the electoral process, mainly focusing on violations which could affect the integrity and will of voters.
The existing temporary election law punishes vote buying with a minimum of three years in jail with hard labour, while the General Iftaa' Department also released a fatwa (an Islamic religious edict) forbidding vote buying.
Yet, in the Parliamentary elections held in November last year electors, officials and watchdogs witnessed reportedly large number of vote buyinh cases compared to the municipal and local elections held on Tuesday.
The Rased Centre for Election Monitoring (RCEM) issued a report on the Parliamentary elections in September last year, stating that 5.8 per cent of the 952 violations recorded in the elections were related to vote buying.
The National Centre for Human Rights (NCHR) also saw in its report on the Parliamentary elections "a widespread phenomenon of buying votes for money, paid directly by candidates' delegates attending the ballots".
Speaking exclusively to The Jordan Times on Wednesday, a source, who preferred anonymity, said that they witnessed and recorded cases of vote buying in Amman during Tuesday's elections.
"Two candidates were buying votes for no more than JD10," the source said, adding "they [those paying for votes] visited voters in their own homes to do the business. When you question those who are selling their votes, they respond by saying: 'let us profit from this'."
Meanwhile, Minister of State for Media Affairs and Government Spokesperson Mohammad Momani insisted on Tuesday that "we can consider this election to be clean of vote buying".
The RCEM and the NCHR also lauded the significant drop in reported cases of vote buying.
NHCR stated in its report that "the effect of political money and vote buying is almost, gone despite a few individual cases being recorded ".
While the RCEM report recorded 535 election violations, only 17of those were cases of vote buying.
Responding to The Jordan Times during a press conference held by RCEM, the head of the group, Amer Bani Amer, denied that these violations and a lack of organisation were the result of political or administrative decisions.
Bani Amer stated: "We did not record any systemic efforts by the election administration to influence the polls towards one candidate over another, yet the lack of organisation indirectly caused that and affected the results," adding that "there was mismanagement".
As well as the issue of vote buying, the RCEM also pointed to the "huge numbers" of breach of confidentiality during voting, with illiteracy causing some to benefit from verbal voting.
While verbal voting is only legally allowed for illiterate voters, Bani Amer said "many voters claimed illiteracy and went to vote verbally, probably because they want to prove their tribal loyalty towards a candidate or, in some few cases, to get paid for votes".
"We cannot deny the fact that Jordanians achieved a milestone and participated in fairly good and respected elections," he stated, while adding that "it is also too early to determine the level of integrity; we will issue a final report after two months"..
The Jordan Times spoke with Bani Amer on the sidelines of the conference, where he highlighted the importance of examining both the performance of elected councils and the reasons behind verbal voting.
"We already have programmes to assess and evaluate the performance of the elected councils and the RCEM will launch a new programme that will result in periodical reports, as is the case with Parliament," he said.
"According to our surveys, 45 per cent of eligible voters were not contacted by any candidates, which points to the lack of communication skills that candidates have when approaching eligible voters," the head of the centre added.
According to Bani Amer, the RCEM covered around 73 per cent of polling stations in the Kingdom and received more than 25,000 messages, while the total number of incidents and violations recorded stood at 535. Of those, Amman registered the highest number of incidents and violations during the municipal and local elections, with 96 incidents, followed by Zarqa and Irbid with 85 and 84, respectively.
The violations were described as follows: 24 incidents of delay in opening polling centres, 14 expulsion of RCEM inspectors and candidate delegates, 113 attempts to influence voters, 24 electronic failures, 17 incidents of voting more than once, 42 violent and disruptive acts, 59 cases of declared voting, 184 cases of voting being halted, 39 cases of misuse of indelible ink and two vote count manipulations.
Related Articles
Sep 22,2016
AMMAN – Experts on Wednesday praised the Independent Election Commission (IEC) for successfully administering Tuesday's parliamentary polls
May 21,2016
AMMAN — The draft electoral constituency by-law, which is expected to be finalised this week, seeks to improve the electoral process and enh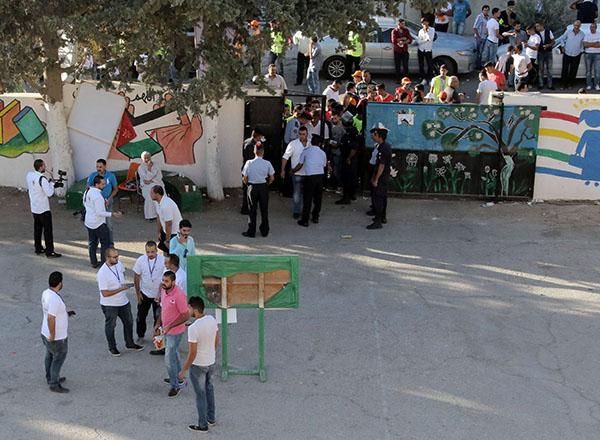 Sep 20,2016
AMMAN — The Civil Coalition for Monitoring Elections and the Performance of Elected Councils (Rasid) on Tuesday said the election process st
Newsletter
Get top stories and blog posts emailed to you each day.