You are here
Liaison officers 'vital' in preserving rights of employees, employers — SSC
By JT - Jul 24,2017 - Last updated at Jul 24,2017
AMMAN — The Director General of the Social Security Corporation (SSC) Nadia Rawabdeh stressed the "important role" of the liaison officers who are delegated by their respective institutions to follow up their work with the SSC.
Liaison officers are "vital" in preserving the rights of employees and employers in these establishments and spreading awareness regarding their social security coverage, the Jordan News Agency, Petra, quoted Rawbdeh as saying on Sunday.
She added that liaison officers aim to implement the provisions of the law and achieve the SSC's objectives of providing social protection to participants from the public and private sectors, in addition to organising and managing the relationship between the SSC and institutions and employees.
Regarding the tasks of liaison officers, Rawabdeh explained that they include providing the SSC with all the required documents, notifying the SSC of any insured employees' work-related incidents, following-up on the decisions issued by the SSC regarding its facilities, raising employees' awareness of the provisions of the law and regulations, as well as facilitating the mission of the SSC's inspectors.
Moreover, the SSC chief called on liaison officers to abide by their responsibilities and duties. In the event of negligence or failure, the SSC will address an officer's respective institution and request the designation of a new officer, she added, noting that the corporation is currently preparing workshops to train the officers and familiarise them with the instructions, regulations and tasks required by the SSC, and the latest electronic services.
The recent electronic services launched by the SSC will benefit employers, as it allows them to fill transactions and data related to their institutions electronically without the need to visit the SSC, Petra added.
Related Articles
May 23,2018
AMMAN — Jordan on Wednesday renewed a call for international investigation into the massacre committed by Israeli occupation forces against
Sep 20,2017
AMMAN — The Social Security Corporation (SSC) on Tuesday signed a memorandum of understanding with its Palestinian counterpart, which aims a
Jun 02,2015
AMMAN — The Social Security Corporation (SSC) started offering obligatory coverage to drivers of public sector transport vehicles as of Janu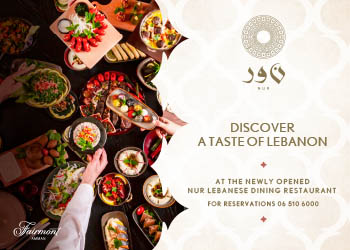 Newsletter
Get top stories and blog posts emailed to you each day.