You are here
Leaders' Summit to increase funding for refugee crisis — ambassador
Refugee hosts 'should not have to suffer for doing the right thing'
By Mohammad Ghazal - Sep 18,2016 - Last updated at Sep 18,2016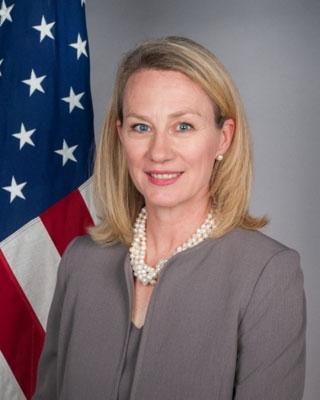 AMMAN—Tuesday's Leaders' Summit in New York will build on international efforts to address the refugee crisis and keep the momentum moving, a top US diplomat said on Sunday.
The summit on the Global Refugee Crisis, hosted by US President Barack Obama, co-hosted by the US, Jordan, Mexico, Canada, Sweden, Germany and Ethiopia, will be followed by a series of future meetings to fulfil commitments and pledges made at the event, said US Ambassador to Jordan Alice G. Wells.
Speaking at a media roundtable, the diplomat said the US was committed to guaranteeing the fulfilment of pledges made at the summit, even though it is to be hosted by an outgoing administration.
Wells expected the outcomes of the meeting to include greater financial support and commitments to countries hosting refugees, like Jordan, and better inclusion of refugees.
The summit's resolutions will help create jobs for Jordanians and Syrians, and assist the enrolment of Syrian refugees in education, said the ambassador.
The gathering, she said, aims to achieve a broader and deeper commitment to funding UN humanitarian appeals by generating a 30 per cent increase in financing, from $10 billion in 2015 to $13 billion this year.
"This will require commitments from both traditional donors and new donors who can be counted on to make regular contributions," said Wells.
The summit seeks to increase the number of refugees resettled worldwide, by extending the number of refugees admitted to the US, encouraging traditional resettlement countries like Australia, Canada, New Zealand, the Netherlands and Nordic countries to consider accepting more refugees, and by expanding the number of countries that accept significant numbers of refugees.
"The summit will encourage refugee host countries to facilitate access to education and legal employment with a view to increasing the number of refugees worldwide in school by 1 million, and the number of refugees granted the legal right to work by 1 million," said Wells.
"To reach these goals, we are urging refugee hosting nations to strengthen their refugee policies and practices, while urging the international community to invest differently in response to protracted displacement," she added.
Noting that Obama invited Jordan to co-host the summit, the ambassador said that Jordan has shown remarkable leadership, political courage and forward thinking in addressing the Global Refugee Crisis.
"Jordan deserves our collective gratitude and recognition. And we are proud to support Jordan's commitment to providing productive futures for refugees — both in the short term to harness their skills and labour to build the Jordanian economy; and in the long term, when a generation of Syrians who learned and worked in Jordan can return to Syria and use those skills to rebuild their country.
"These steps are another example of the generosity of Jordanians towards their neighbours in the region," said the ambassador.
Referring to the Syrian refugees stranded near Jordan's northern border with Syria, the ambassador said the US is aware of the security and humanitarian challenges the Kingdom faces in determining how to respond to an extremely complex situation.
A disparate mix of Syrians have congregated in the area, including legitimate asylum seekers, those wanting to remain in Syria but seeking a safe haven from aerial bombardment, traffickers, smugglers, armed groups, and as Jordan knows well – terrorists, Wells added.
"In the days, weeks and months to come, we will work with Jordan and the international community to explore the best options to address Jordan's security requirements and the humanitarian plight of these vulnerable Syrians," said the ambassador.
During the roundtable, the ambassador stressed that refugee-hosting countries should not have to suffer for doing the right thing.
"For the hundreds of thousands of refugees already living in Jordan, we continue to provide support both for those living inside the refugee camps as well as those living in host communities," she said.
The US government has provided nearly $795 million in humanitarian assistance for Syrians inside Jordan since the start of the crisis.
"We are also providing historic levels of bilateral assistance to Jordan, over $1.6 billion in 2016, with $420 million of that going to support communities hosting refugees. Our funding provides cash assistance to the most vulnerable refugees to meet their basic needs, including maternal and child healthcare," she said.
The US support is also expanding classrooms and hospitals, and improving water and sanitation infrastructure in communities hardest hit by the refugee crisis, benefitting Syrians and Jordanians alike, Wells added.
The diplomat stressed the urgency of addressing the issue.
While the world's attention has been focused on the 1 million refugees who arrived on European shores in 2015, more than eight in ten who flee across borders actually take refuge in poor or middle-income countries, often in countries like Jordan that are striving to provide their own citizens with jobs, education, healthcare and clean water.
The number of refugees voluntarily returning home has dropped to a 30-year low. It now stands at well below 1 per cent of the worldwide refugee population, according to the ambassador.
Since 1975, the US has admitted more than 3 million refugees from over 70 countries.
This year, the US expanded its own resettlement programme to admit 85,000 refugees from around the world, up from almost 70,000 that were resettled in each of the last three years. Next year, Washington has committed to increasing that number further – to 110,000.
Related Articles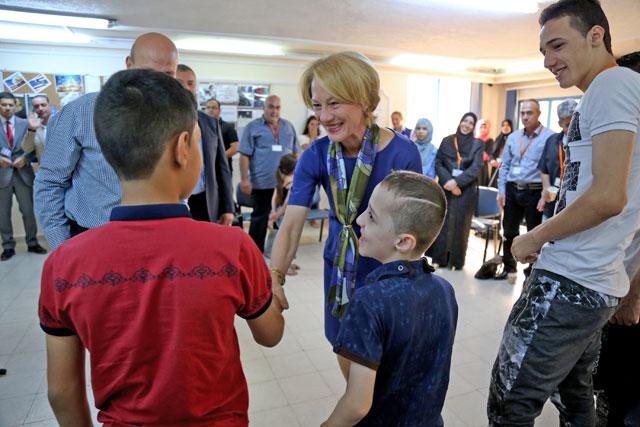 Aug 28,2016
AMMAN — As Khaled Alibrahim's family was preparing to leave Jordan for California's San Diego, the Syrian refugees said they were "impatient
Sep 22,2016
AMMAN — His Majesty King Abdullah on Tuesday reiterated that an apt response to the escalating refugee crisis is a collective global respons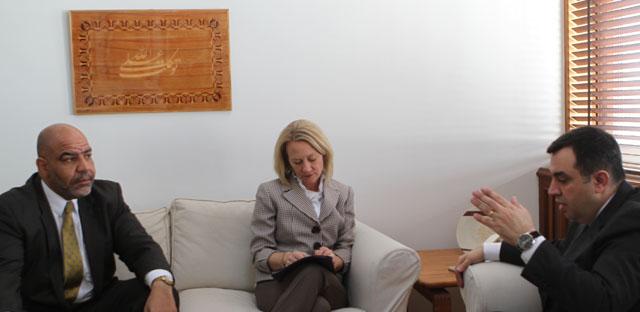 Mar 14,2015
Planning and International Cooperation Minister Imad Fakhouri on Saturday discussed US economic assistance to Jordan with Ambassador Alice G. Wells.
Newsletter
Get top stories and blog posts emailed to you each day.