You are here
Labour Ministry to take legal measures against companies over dismissal of employees
By JT - Apr 05,2020 - Last updated at Apr 05,2020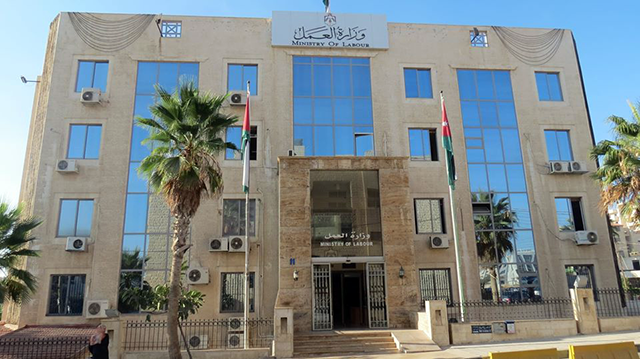 The Ministry of Labour on Sunday pledged to take legal action against all private sector entities that dismissed a total of 1,281 employees at the end of March (Photo courtesy of Labour Ministry's Facebook page)
AMMAN — The Ministry of Labour on Sunday pledged to take legal action against all private sector entities that dismissed a total of 1,281 employees at the end of March.
Director of the ministry's central inspection departmentHaitham Najdawi told the Jordan News Agency, Petra, that the ministry received complaints from workers in the private sector whose employment had been terminated in March, adding all entities that had dismissed the workers were contacted.
He stressed that legal measures will be taken against these entities.
The employees were dismissed after the Cabinet decided to suspend ministries and official institutions as well as private sector activities for two weeks, considering public and private sector employees on paid official leave not deducted from their annual leave balance.
Najdawi said that the operations and control room at the Ministry of Labour had dealt with more than 5,000 complaints and inquiries by the end of March, including 2,038 complaints over the dismissal of workers, a disregard for the official two weeks' leave or forcing workers to work under the curfew, Petra reported.
On March 20, the Ministry of Labour launched an electronic service that allows workers to report violations of the government's decisions and the ministry's regulations regarding the labour sector during the curfew.
Newsletter
Get top stories and blog posts emailed to you each day.