You are here
Kuwait says it will not 'stand idly by' as Kingdom faces hardship
Razzaz, Kuwaiti PM stress need for mobilisation ahead of London initiative
By JT - Feb 21,2019 - Last updated at Feb 21,2019
photo Prime Minister Omar Razzaz holds discussions with Kuwaiti Prime Minister Sheikh Jaber Al Mubarak Al Sabah in Kuwait City on Thursday (Petra)
AMMAN — Prime Minister Omar Razzaz on Thursday met with his Kuwaiti counterpart Sheikh Jaber Al Mubarak Al Sabah in Kuwait City over mutual ties and means of strengthening them to serve the interests of the both countries and peoples.
Razzaz commended the positive results of the Sheikh Jaber's recent visit to the Kingdom, noting that Kuwait has topped Arab investments in Jordan, which reflects the deep ties between the two countries.
Razzaz stressed the government's commitment to following up with investors and resolving obstacles facing them, the Jordan News Agency, Petra, reported.
For his part, Sheikh Jaber expressed Kuwait's keenness on supporting Jordan to overcome economic challenges, noting that "Kuwait would not stand idly by while Jordan experiences hardship".
He expressed confidence that conditions are beginning to move towards the better, highlighting that no obstacle stands in the path of the two countries' political will to develop joint cooperation.
The meeting, attended by Finance Minister Ezzeddine Kanakrieh, Jordan's Ambassador to Kuwaiti Saqer Abu Shattal, Kuwait Deputy Prime Minister and Foreign Minister Sheikh Sabah Khaled Al Sabah and Kuwaiti Finance Minister Nayef Hajraf also shed light on the preparations made for the upcoming 2019 London initiative.
The UK-hosted conference, slated for February 28th, aims to support the Jordanian economy and investment, and will witness the participation of representatives from the Group of Seven member states, as well as leading international institutions in the field of finance and investment.
Razzaz and Sheikh Jaber underlined the importance of coordination and mobilisation during the next days to ensure the success of the London initiative.
Sheikh Sabah Khaled Al Sabah said that the recent Kuwait-hosted meeting of the finance ministers of the Meccasummit is a distinguished step as we are days away from London initiative adding that the high level of representation and participation give the impression that the international community is interested in supporting the Kingdom.
Kanakrieh said that a meeting held recently to follow up on the implementation of the Mecca summit outcomes, reiterated support for the Jordanian economy and for achieving outcomes of London initiative in the Kingdom's favour.
Under the Mecca summit pledges, Saudi Arabia, Kuwait and the UAE agreed to provide a $2.5 billion economic aid package to Jordan over five years to support the budget, fund development projects, provide credit guarantees to enable Jordan to secure international financing and place deposits in the Central Bank of Jordan.
Kuwait has also announced plans to reschedule $300 million worth of loans for a period of 40 years.
Thursday's talks also covered regional developments and means of coordinating the two countries' stances on regional challenges.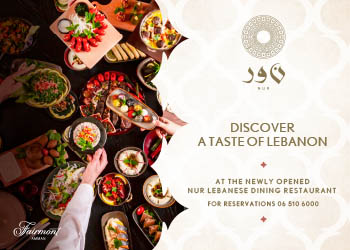 Newsletter
Get top stories and blog posts emailed to you each day.