You are here
KHCC launches awareness campaign on symptoms of brain tumours in children
By JT - Nov 30,2020 - Last updated at Nov 30,2020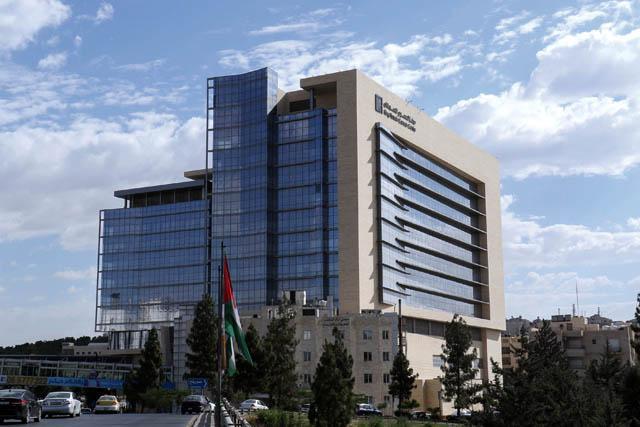 The King Hussein Cancer Centre has launched a new project titled 'HeadSmart Jordan' to raise awareness of early diagnosis of brain tumours in children in Jordan (JT file photo)
AMMAN — The King Hussein Cancer Centre (KHCC) has launched a new project titled "HeadSmart Jordan" to raise awareness of early diagnosis of brain tumours in children in Jordan, according to a KHCC statement.
This national project comes in partnership with "HeadSmart" initiative in the United Kingdom supported by the Brain Tumour charity, and funded by "My Child Matters", an initiative of Sanofi Espoir Foundation, to implement the project in collaboration with the KHCC.
"The HeadSmart Jordan project can help save many children's lives by increasing the awareness among all healthcare providers, general practitioners, family doctors, pediatricians, subspeciality doctors, residents and nurses, in addition to sixth year medical students and fourth year nursing students in the Jordanian universities", said KHCC CEO Asem Mansour.
"It will also help them increase their knowledge on how to evaluate the symptoms suggestive of brain tumours in children and diagnose them correctly. This project is a great example of international partnerships and collaborations around the world," Mansour said.
"Brain tumours are the second most common cancers in children after leukaemia and a leading cause of death from cancer," said Nisreen Amayiri, the project leader and the pediatric neurooncologist at the KHCC.
"Six children and adolescents are diagnosed with brain tumours monthly in Jordan with a total of around 70-90 cases yearly, and more than 70 per cent of them are referred to the KHCC for treatment," Amayiri said.
"It is known that these tumours are often diagnosed late, even in high income countries, due to lack of awareness among parents and healthcare providers about signs and symptoms of brain tumours, which may mimic other more common diseases in children causing more challenges in diagnosis," added Amayiri.
In addition, "this national project can help save lives of children diagnosed with brain tumours and improve the quality of life of survivors. The United Kingdom succeeded and we can succeed".
Amayiri said that "we also aim to reach out to school teachers who can really help spot some symptoms as children spend significant time at schools. We will do the dedicated lectures, live or telehealth due to the COVID-19 situation".
"In addition, we printed awareness posters and pockets cards distributed to hospitals and schools and through emails, and with the help of medical and nursing associations. Public campaigns, media and social media advertisements as well as a dedicated website in English and Arabic (www.headsmartjordan.khcc.jo) will be utilised to increase public awareness about signs and symptoms of brain tumours in children."
Newsletter
Get top stories and blog posts emailed to you each day.