You are here
Jordanians injured in New Zealand 'receiving best medical attention'
Safadi asks counterpart to keep Kingdom posted on investigation
By JT - Mar 17,2019 - Last updated at Mar 18,2019
People gather in front of floral tributes at a makeshift memorial for victims of the March 15 mosque attacks in Christchurch on Sunday (AFP photo)
AMMAN — The victims of the brutal terrorist attack against worshippers at two mosques in Christchurch last Friday are receiving the best medical attention, New Zealand's Deputy Prime Minister and Minister of Foreign Affairs Winston Peters said on Sunday.
Foreign Minister Ayman Safadi received a phone call from Peters during which the latter stressed that his country has offered all needed treatment for the wounded Jordanians, according to a Foreign Ministry statement.
Five Jordanians shot in the terror attack on two mosques in Christchurch during Friday prayer are still in hospital, including four-year-old Alin Alsati and her father, while four Jordanians were killed.
The Jordanians who lost their lives in the terror attack are Abdulfattah Qasem Ibrahim Qasim, Ali Mahmoud Abdullah Madani, Ata Mohammad Ata Elyyan and Kamel Mohammad-Kamal Kamel Darwish, Ministry of Foreign Affairs and Expatriates Spokesperson Sufian Qudah announced on Sunday.
Safadi and Peters exchanged condolences over the massacre's victims, which reached 50 on Sunday, slamming this "heinous terrorist crime" and stressing that terrorism does not belong to any religion or culture.
Terrorism is a common enemy, Safadi said, urging for concerted efforts to eradicate terrorism and combat hate speech, according to the statement.
Peters reiterated his country's condemnation of the terrorist crime committed by a "foreigner" in his country, stressing that New Zealand will investigate the crime and pledging to take all necessary judicial procedures transparently, clearly and quickly.
Safadi asked that the Kingdom stay posted on the investigation and updated on the judicial procedures, the statement added.
Meanwhile, a diplomatic team headed by Director of the Consular Affairs Department Ahid Sweidat has started providing support and services for the injured Jordanian in New Zealand, the statement added.
As part of its follow up on the incident, the Foreign Ministry had dispatched the team to contact the families of the deceased and wounded along with facilitating their travel procedures to New Zealand.
The team is also tasked with transferring the victims' bodies to the Kingdom or burying them abroad.
Qudah noted that the ministry contacted the families of the victims and notified them of the decision to publish their names.
New Zealanders flocked to pay tribute on Sunday to the 50 worshippers slain in two mosque attacks, as families clamoured for the return of their dead, AFP news agency said.
Coroners said they hoped to let grieving relatives fulfil Islamic burial customs soon, but insisted they had to move carefully through their investigation into the horrific multiple murder, according to AFP.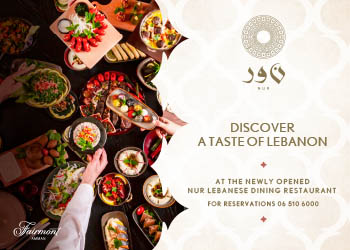 Newsletter
Get top stories and blog posts emailed to you each day.