You are here
Jordanians celebrate religious harmony as Christmas follows Prophet's birthday
By Muath Freij - Dec 24,2015 - Last updated at Dec 24,2015
A mosque and a church are recently seen side-by-side in Ermeimin town, some 25km northwest of Amman (Photo by Sahem Rababah)
AMMAN — Jordanians took to the social media this week to wish happy holidays to friends and family as Muslims and Christians celebrated two holy occasions.
Christmas this year follows the Muslim celebration of Prophet Mohammad's birthday, marked on the 12th of Rabi I in the lunar Hijri calendar.
Her Majesty Queen Rania was among the first to congratulate Jordanians on the approach of the two important religious occasions.
"The festive season is all the more special this year because Muslims and Christians are both celebrating important events on their religious calendars," a post on the Queen's official Facebook page read.
"Today, Muslims mark the birthday of Prophet Mohammad, and the day after tomorrow, Christians will celebrate the birth of Jesus Christ," Her Majesty said in the post, dated Wednesday.
"This week, we commemorate together a message of compassion and coexistence and remember all that we have in common; because at the heart of both faiths is peace. I hope our children and grandchildren will always come together in the same way as the call to prayer sounds and the bell chimes ring, blending in peaceful harmony," she added.
Ahmad Elissian (@ahmadalsattof) described these days as "sacred".
"I hope peace and love will prevail for our fellow Jordanian Muslims and Christians in these sacred days," he tweeted.
Ahmad Hamida (@ A7mad7amida) said all religions have positive characteristics in common.
"Love, tolerance and tenderness are the links between all religions and no religion imposes aggression or hatred," he tweeted.
Related Articles
Dec 23,2015
AMMAN — His Majesty King Abdullah on Wednesday attended a ceremony held by the Ministry of Awqaf and Islamic Affairs at the Royal Cultural C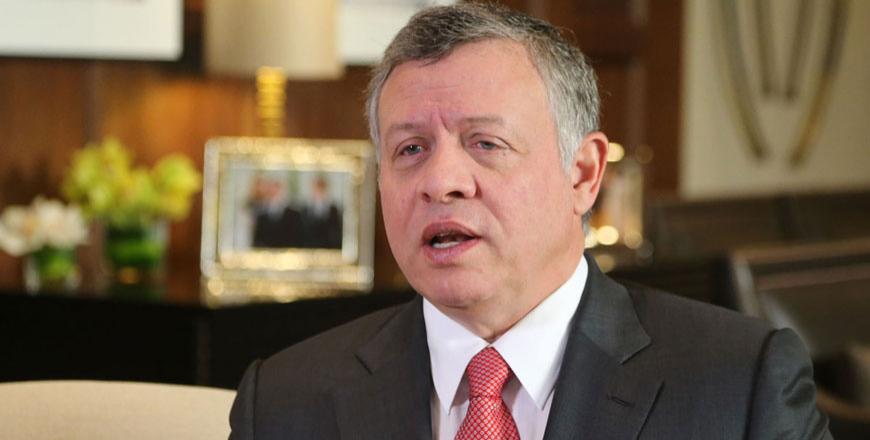 Dec 22,2015
AMMAN — His Majesty King Abdullah on Tuesday congratulated the nation on the occasions of Prophet Mohammad's birthday and Christmas, calling
Dec 23,2015
AMMAN — His Majesty King Abdullah on Wednesday underscored the unity and solidarity of the Jordanian people, noting that Jordanians, Muslims
Newsletter
Get top stories and blog posts emailed to you each day.