You are here
Jordanian researcher invents new 'eco-friendly' power storage system
By Ahmed Bani Mustafa - Jul 18,2017 - Last updated at Jul 25,2017
AMMAN — A Jordanian researcher from the University of Jordan has invented a new "eco-friendly and low-cost" power storage system.
The Pumped Hydroelectric Energy Storage (PHES) system, designed by Anas Al Garalleh, is considered to be the "first of its kind" in Jordan and the region, according to the researcher.
The project utilises the existing dams in Jordan as part of the PHES system, Garalleh told The Jordan Times on Monday.
In the design, the existing dams serve as the lower pumped storage basin, he explained, adding that the system is a solution for load balancing and energy storage.
On the mechanism of the system, Gralleh continued that "water is pumped from the lower basin [of the dam] to the upper basin, when there is a surplus of power in the National Grid, to be stored as potential energy. When there is deficit of power supply to the grid, the stored potential energy will be recovered by returning the stored water in the upper basin back to the dam [in the lower basin] through the hydroelectric turbines".
"It also offers the ability to store energy that is produced from wind farms, or any other renewable energy source, when it is difficult to utilise the power within the low demand periods [off peaks]," the researcher said, adding that the energy is then released "when it is needed, most often during peak electrical demand".
In contrast to the conventional electric power generators, the PHES system can cover any deficit in electric power supply within 120 seconds, compared to few minutes or hours in the conventional power generating systems, according to Garalleh.
Such system will not only solve the variability of wind energy plants, but also any other renewable energy plant that might be integrated into the national electric grid, he said.
The design is "environmentally friendly and cost-effective" in the long term compared to conventional electric batteries, the researcher concluded.
Related Articles
Aug 03,2017
AMMAN — The drop in the level of the Dead Sea is causing grave concerns among environmentalists and planners in the region, with most of the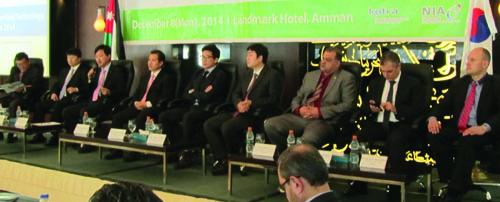 Dec 08,2014
Scores of energy sector representatives gathered on Monday to become acquainted with Korea's smart grid technologies, explore ways to share related knowledge, and work together to bring about changes that ensure better and more efficient use of energy resources. 
Oct 25,2015
AMMAN — The National Electric Power Company and AES Corporation signed a memorandum of understanding on Sunday for the development and imple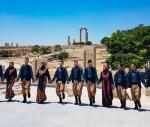 Newsletter
Get top stories and blog posts emailed to you each day.