You are here
Jordanian innovators take 2nd place in Facebook competition
By Fares Al Abed - Jul 18,2017 - Last updated at Jul 18,2017
AMMAN — A Jordanian team has won second place in Facebook's online "Bots For Messenger Challenge" competition for the Middle East and North Africa (MENA) region.
"The Eila Team", which consists of Samer Tarazi, a 30-year-old technical consultant freelancer, and Odeh Semreen, a 31-year-old software architect freelancer, came in the second place in the Productivity and Utility category for the MENA region, winning $10,000.
"In the middle of last year, Facebook came up with a new feature in their Messenger App called 'Chatbot', with the aim of using artificial intelligence to communicate with individuals who contact a certain business on Facebook, without interacting with real humans,'' Tarazi told The Jordan Times.
"Our project was a chatbot, which helps you to buy any product you want through messenger chat. Our service is so far limited to restaurants and coffee shops, but we can help anyone with any kind of business selling products,'' he said.
Tarazi explained that "After the first stage, we were selected amongst the last 60 finalists, from among 1,000 participants from 64 different countries in the Middle East and Africa," adding that "after that, they gave us two weeks to add new features and to make the last version of the bot.''
"Our first customer was in January; a coffee shop called Mind Hub, and we continued our work. We now have 12 clients, among them is Heroes Burgers & Wings, which was the bot we entered the Facebook challenge with,'' he also added.
Tarazi said that one of the limitations they face is the natural language processing, which is a field of computer science, artificial intelligence and computational linguistics concerned with the interactions between computers and humans, or natural, language. He added, however, that this is an issue for every chatbot in the world.
Samia Mushahwar, owner of the Sushi Den restaurant, said that working with ''Eila'' was a ''relief'' for both the clients and the restaurant.
"Almost 12 per cent of my clients stopped ordering over the phone, and instead started ordering using the chatbot for the restaurant. For me, that's a really good percentage,'' she added.
In addition, another Jordanian team called ''HiiTBee'' came in the last 10 of the competition, with their team made up of Derar Tawalbeh, Abdul Qadir Tawalbeh and Mohammad Raslan.
Their submission was in the "Games & Entertainment'' category, where they presented a game which awards the user points and level-ups through real-life exercising, Derar said.
"We had no experience in the programming section at all, and we started learning from scratch. Within two months, we were able to create this game,'' he said.
Related Articles
May 08,2016
SAN DIEGO — Humans are so passe.Facebook now wants to expand your social circle in its messaging app, Messenger, beyond friends to inc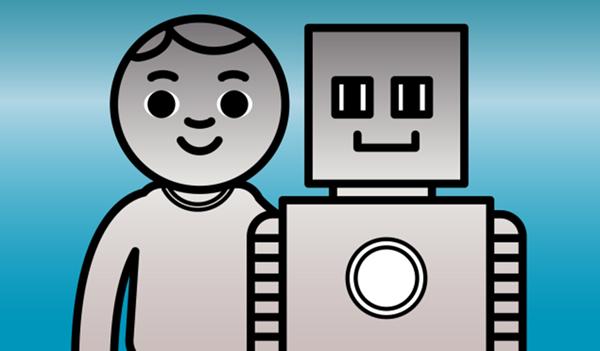 May 14,2016
SAN FRANCISCO — The robots are coming — to help run your life or sell you stuff — at an online texting service near you.In coming months, us
Jan 14,2016
You may not have unwrapped a robot on Christmas, but your New Year will be filled with artificial intelligence.Facebook, Google, Microsoft a
Newsletter
Get top stories and blog posts emailed to you each day.